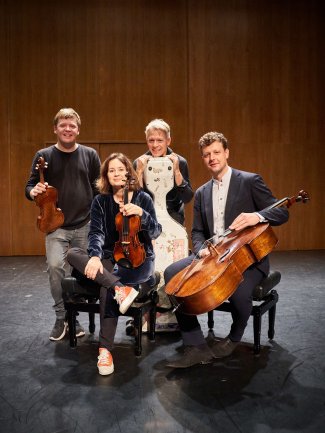 New Year, new ways of thinking: Artist

&

Staff views about the future
20/12/2019
As we celebrate 50 years, our artists and staff offer their predictions and thoughts about the next half-century
My hope is that we educate the younger generations to be the audience of the future and that they join us at concerts. We have to make costs low so that students can buy tickets.
It's okay for orchestras to think commercially and look at different kinds of projects which excite the media and make people come to concerts. The media has a lot of influence in how it writes about classical music – we need journalists to write more about the new projects that are happening, and not just the conservative ones.
An audience senses if an orchestra is happy or not during a concert. When they feel the interaction between the conductor and musicians, they feel included in that.
Young performers have a duty to make sure that the next generation has music in their lives. I think this can be through us going into schools and being involved on a practical level, or it can be through speaking about it and trying to promote music education. I think we also need to create a more welcoming atmosphere in concerts sometimes.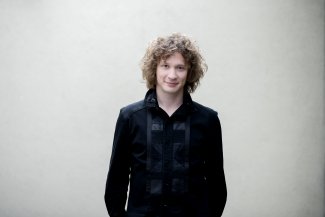 We're in an interesting time. Everything is changing and it's exciting to follow where it's going. One of the great things now is how easy it is for everyone to make and share music. It's really pushing people. You don't need to put yourself in a particular musical box relating to the categories of a CD shop any more or worry about concert programming. There are so many avenues to a particular genre that categories are almost meaningless. You can try anything and it's pushing people to experiment, which is great. So much has changed in terms of how musicians get their revenue. There are ways to earn money, but it's become more complicated to be a musician. It's also liberating in a musical sense.
I believe more people are listening to classical music than ever before and the audience is getting younger. In my childhood I saw many more grey- and blue-haired people at the Berlin Philharmonie than today, and in Asia musicians are treated like pop stars – when I played in Taiwan once they had to protect me from teenage fans who wanted selfies. Thanks to the work most musicians do now – all the outreach programmes and taking music into schools – classical music has opened up to a greater variety of people. Social media has been a great tool to look behind the scenes and show that what we do is cool, taking us out of our ivory towers. Twenty years ago, it seemed we might fight with irrelevancy, but I don't think we have to be afraid of that any more.
Classical music has become more popular, which doesn't only involve benefits: it's not as elitist as it might have been, but there's also less qualified listening. The YouTube generation consumes music more visually – they watch videos of their favourite artists or players who have been recommended and that invites copying. Through this globalised world playing becomes more similar. I sometimes listen to young musicians and they're wonderful, but I often can't tell them apart.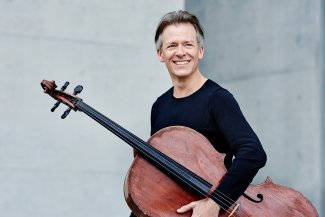 Moema Parrott
We see more and more artists expressing themselves in multiple projects. Before, artists would be focused on perfecting their core repertoire and it would have been frowned on to do some of the projects that we take on, but we are seeing pop artists experimenting with classical and classical artists being more experimental, even on the HP side. They are interested in other areas of music, whether it's composing or conducting for film, or electronic music, and the way they network and prepare themselves has changed.
Yukiko Shishikura
There are so many great violinists and pianists and they need to differentiate themselves. There needs to be a story or message behind a programme, and they need to tell audience what that is. This started a while ago, but I see it more now.
Lorna Aizlewood
We've been hearing stories about the death of classical music for a long time, but it is more vibrant than it has been for many years – it grew last year, according to BPI figures. People are looking for new experiences, which is why Polyarts is so important, offering different kinds of music and performance. We have a wide range of artists, and many of them don't just play an instrument – they commission, curate and collaborate with other artists, and we also represent composers. That means we're well placed for the future not just as ​'managers' in the traditional sense, but as partners to those with whom we work.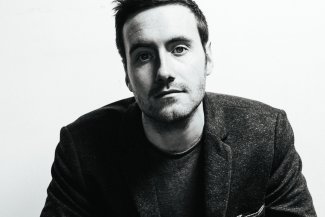 Viola Frankenfeld
The idea of flying a hundred people from A to B the whole time is increasingly problematic. With climate change, this is something we need to think about. For example, why do we fly a Danish orchestra to Japan to play repertoire that Japanese orchestras can play? It's easy to send one person on a train, but it's impossible to send a whole orchestra somewhere far away without flying.
People are starting to discuss this. Some Scandinavian orchestras are only inviting artists who agree not to come by airplane. I organised one tour where the orchestra said, ​'Okay, let's take the train from Berlin to Munich,' and that was the first time they had done that. It's a challenge for us to make that work in the schedule, but I expect there to be more requests like this in future.
There's one major way in which performance has changed. We are teaching people to listen with their eyes and not their ears. Some people daren't put on Holst's Planets now without screens all round and flashing stars. Some younger soloists feel the need to emote and look agonised when the big tune comes. Nearly all the great people I've accompanied over my 50 years have been very still and their music spoke – they draw you in rather than throwing everything at you. People are so desperate for audiences to love music that they appeal to absolutely everything they may respond to. That might be okay, but it's a change and musicians have to decide what to do about it.