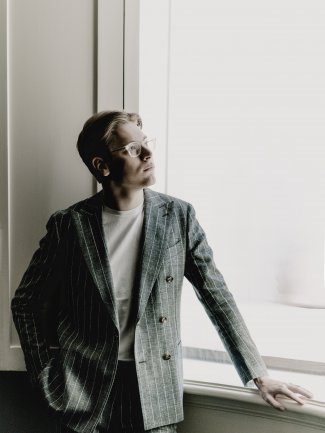 Klaus Mäkelä awarded a Finnish National Prize
11/12/2019
Klaus Mäkelä has been named a recipient of one of this year's Finnish National Prizes.
The prizes will be awarded also to photography and video artist, film director Marja Helander , circus artist, choreographer Ilona Jäntti , designer Pirjo Kääriäinen , stage collective Helsinki Poetry Connection, theatre festival Lainsuojattomat, media Brown girls, dance ensemble Raekallio Corp. and the Amos Rex phenomenon.
The Finland Prize has been awarded since 1993. The Finland Prize is decided by the Minister of Culture Hanna Kosonen.
"This year, the Finland Prizes are intended to honour both art and cultural professionals who have made significant careers and those who are younger generation pioneers. In my opinion, the individuals, groups and cultural organizations that receive the Finland Prize this year showcase a very rich perspective on Finnish art and culture", the minister said in a news release.
Liz Sam
Associate Director, Artist Management