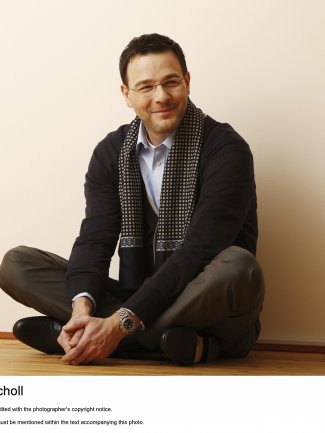 ©
Photo: James McMillan and Decca
Andreas Scholl: How to have a long career
22/11/2019
As he releases his new album, Twilight People, counter-tenor Andreas Scholl offers his advice on how to thrive over decades as a singer.
The good thing about being 52 is that I'm out of the competition. I have found my audience, I'm content to sing my concerts my way and I still have full concert halls. But for my younger colleagues the competition is much tougher. I see the exhaustion of 30-somethings rushing from one concert to another. They say, ​'My voice is tired – I had to leave home at 4am and come directly to the rehearsal.' This is the sign of a competitive situation among young singers, with everyone believing that the moment they refuse an invitation they will lose a contract.
I've met young singers who sound too stressed for how old they are and for what they are doing. That's changed since I started out. People think that there are one-time opportunities and that if they miss them, they've missed them for life. I believe that if you are really good and have something to offer, and when someone calls to invite you and you say, ​'I'm just back from a trip and I'm exhausted,' they will call again. But if things go wrong and you lose your voice or get sick, the promoter is not your friend. They will blame you for not performing 100 per cent. They will say, ​'You accepted, I don't care what your circumstances are. You need to take care of that yourself.'
James Bowman, the guest examiner for my diploma concert and a hero of mine, gave me some advice before my diploma concert in Basel. I was 25, and he told me not to rush into opera, and said, ​'If you do your first opera when you're 30, they'll still write about you as the ​"young countertenor".' He knew that opera is very physical and takes much more energy from your voice and creative mental energy than a concert. One needs to take that into account and not rush into things.
My teacher Richard Levitt would always tell me if a piece was too difficult. For example, he said I should only do Bach's Matthew Passion once I had my diploma. I now teach students who want to the Matthew Passion when it's above their ability at the time, although I'm confident they'll do it magnificently in three years.
My advice is to have patience and to move with the repose: make sure you progress and have ambition, but keep learning, and work with musicians who are better than you, so that you're always stimulated by seeing how they work. That will help you become a great musician.
A singer's life is long. It can easily last 45 years if you want, and there's no need to rush into things. There are so many examples of singers who shoot up one year and ten years later they've disappeared. There are singers who get to their mid-30s and their voice is tired, and they're mentally burnt out because they exhausted themselves too soon. So, keep developing and make sure you move ahead, but do it in peace.
Andreas Scholl and Tamar Halperin tour Twilight People in 2020:
14 January – Concertgebouw, Amsterdam
16 January – deSingel, Antwerp
22 January – St Mary's Church, Dorchester
24 January – Wigmore Hall, London