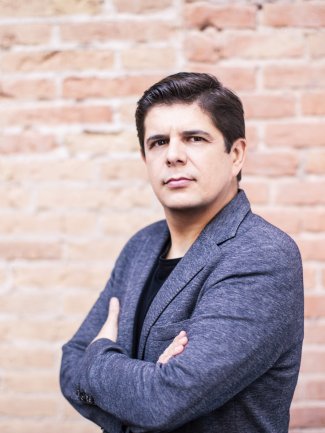 Javier Perianes tours New Zealand and Australia
15/7/2019
This week Javier Perianes begins his three-week tour of New Zealand and Australia performing Beethoven piano concertos.
On 25 July he joins the Auckland Philharmonia Orchestra with conductor Giordano Bellincampi, performing Beethoven Piano Concerto No.4 in G major, Op.58 at the Auckland Town Hall. The concert will be broadcast live on Radio New Zealand. He will perform the same concerto with the West Australian Symphony Orchestra under the baton of Simone Young on 02 and 03 August at the Perth Concert Hall. The second concert will be broadcast on ABC Classic FM on 08 August at 13:00 and 16 October at 20:00 (AEST).
Perianes ends the tour on 09 August with Tasmanian Symphony Orchestra, where together with conductor Eivind Aadland, he performs Beethoven Piano Concerto No.3 in C minor, Op.37 at the Federation Concert Hall. It will be broadcast live on ABC Classic FM and once again on 14 October, 13:00 (AEST).
He last appeared with all three orchestras in 2016 during a concerto tour of Australia, New Zealand and Singapore.
Watch Perianes' guide to Beethoven's five Piano Concertos with the London Philharmonic Orchestra here: