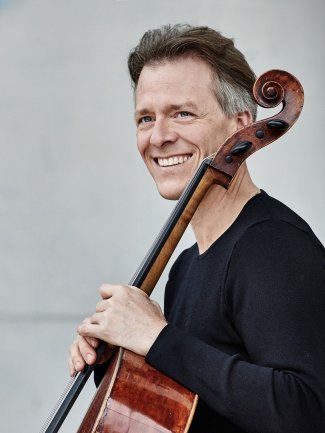 Alban Gerhardt releases new album Bach: The Cello Suites
29/3/2019
Alban Gerhardt's new album Bach: The Cello Suites is released today, 29 March, on HYPERION.
The recording is comprised of the full six suites on two CDs, receiving an excellent review from Gramophone magazine (April edition):
​"Gerhardt can sound deliciously at ease in this music, whether moving with swift grace through a Sarabande or skipping with jaunty assurance through a Menuet or Gavotte. And his sound is glorious – a silvery tenor register (especially in the high-lying Sixth Suite) capping an overall tone that is rich without ever being overbearing."
Alban speaks of recording the cello suites as climbing his personal Mt. Everest and producing a meaningful message for the listeners.
"Every cellist dreams of being able to say something meaningful by playing Bach​'s Cello Suites, which are considered ​"The Bible" of the cello repertoire, thus making his or her wisdom known to the world by recording them." – Alban Gerhardt