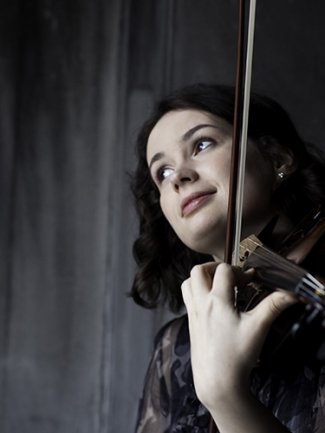 Il Giardino Armonico tour Europe
17/10/2018
In a new programme exploring the fertile tension between the past and future, period instrument ensemble Il Giardino Armonico tour Europe with their conductor Giovanni Antonini and violinist Patricia Kopatchinskaja.
The tour begins on 12 November in Zurich's Tonhalle Maag with a programme exploring the music of Vivaldi interspersed with exciting new commissions from Francesconi, Movio, Cattaneo, Stroppa and Sollima. Patricia Kopatchinskaja also performs Scelsi's L'Âme Ouverte for solo violin.
The programme is furthermore performed at Laufen's St. Katharinenkirche (13 November), Berlin's Konzerthaus (14 November), Wiener Konzerthaus (16 November) and finally at Hamburg's Elbphilharmonie (19 November).
Directly following the tour there will be a recording made on the Grammy Award winning label Alpha Classics.
Viola Frankenfeld
Associate Director: Arts Partnerships & Tours