Daniel Blendulf tours with Camerata Salzburg
17/8/2018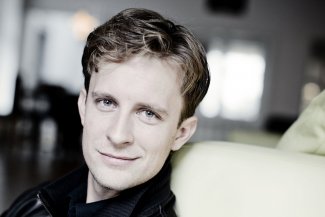 Daniel Blendulf and Janine Jansen embark on a tour with Camerata Salzburg as part of the 2018 Schleswig Holstein Musik Festival.
Blendulf conducts concerts at the St Michaeliskirche in Hamburg on 24 August and the Musik und Kongresshalle in Lübeck on 25 August with a rich programme of Mozart's Overture from the Marriage of Figaro, Bernstein's Serenade for violin and orchestra, Mozart's Symphony No. 31 and Schumann's Overture, Scherzo and Finale.
The tour continues with the Camerata Salzburg in Prague's prestigious Rudolfinum with a concert on 8 September as part of the Dvořák Prague Festival. The programme consists of Dvořák​'s Nocturne for Strings and Serenade for Strings along with Bernstein's Serenade for violin and orchestra performed by soloist Janine Jansen.
Forthcoming highlights for Blendulf this autumn include a tour in Japan with Dala Sinfonietta, of which he is Chief Conductor and Artistic Advisor, and concerts with Dortmund Philharmoniker, Norrköping Symphony Orchestra and Gothenburg Symphony.