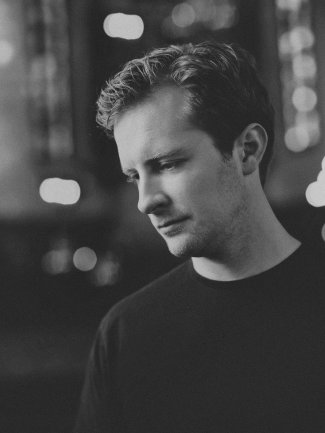 Daniel Blendulf
Conductor
"Daniel Blendulf is simply a conductor of pure quality."

(Sydsvenskan)
Chief Conductor and Artistic Advisor: Dalasinfoniettan
Daniel Blendulf has established himself as one of Scandinavia's most highly regarded young conductors. The 2017/18 season sees Daniel Blendulf make debuts with Singapore Symphony, Iceland Symphony, Camerata Salzburg, the Queensland Orchestra, and Uppsala Chamber orchestra and the Brandenburgisches Staatsorchester Frankfurt, and returns to the Royal Stockholm Philharmonic and Aalborg Symphony orchestras.
Recent appearances include Yomiuri Nippon Symphony Orchestra, West Australian Symphony Orchestra, BBC National Orchestra of Wales, and the Sydney Symphony, New Zealand Symphony, Malaysian Philharmonic, Orchester Musikkollegium Winterthur and Finnish Radio Symphony orchestras.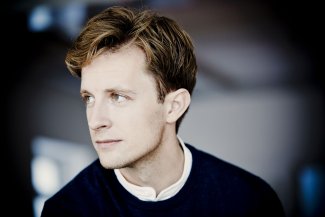 Show more

Blendulf enjoys a dynamic collaboration with the Dalasinfoniettan as Chief Conductor and Artistic Advisor. Elsewhere in Sweden, Blendulf is a regular guest with the Swedish Radio Symphony Orchestra and, as a strong advocate of contemporary Swedish music, his most recent subscription concerts with the Royal Stockholm Philharmonic Orchestra featured Eliasson's Violin Concerto, Einsame Fahrt, in memory of the late composer.

As an opera conductor, productions have included Don Pasquale, and the world premiere of Eliasson's chamber opera Karolinas sömn with the Royal Swedish Opera; Carmen with Dalhalla Opera; Gounod's Faust with Folkoperan; and Berg's Wozzeck with Norrlandsoperan in Umeå. Formerly a cellist, Blendulf won First Prize at the Swedish Conducting Competition in 2008, and in 2014, was awarded the Herbert Blomstedt Conducting Prize.
Gallery
"A large part of its success was owed to the subtle yet decisive direction of young Swedish conductor Daniel Blendulf, who reprised the same in Sibelius' evergreen Violin Concerto in D Minor, which stared [Janine] Jansen. Their partnership was not a contest of strong wills, but a dramatic masterclass on how an orchestra supports a soloist to the ultimate triumph of music"
(Chang Tou Liang, The Straits Times, October 2017)
"The Brahms in the second half of the concert showed how distinguished Blendulf is, as well as his understanding of how to steer … purposeful creative development in a big symphonic context. This was demonstrated in an increasingly hypnotic pull through to the last few bars of the piece."
(Herbert Büttiker, Der Landbote, June 2017)
"An outstanding performance of Sibelius's first, intoxicating, yet never unbridled in its boundless force."
(Johanna Paulsson, Dagens Nyheter, May 2017)
"Daniel Blendulf draws out a unified and tight orchestral performance in both Tarrodi's minimalist imprinted structures…as well as in Tchaikovsky's more broad romantic landscapes…"
(Göteborgs-Posten, May 2015)
"Liadov's The Enchanted Lake…[was] exquisitely finessed by conductor Daniel Blendulf…Prokofiev's Fifth Symphony of 1945 revealed a raw emotionalism that reflected the spirit of the Russian people at that time, with victory finally in view…Blendulf and his musicians caught this in the gruff, reluctant lyricism of the opening Andante and the glinting, spiked dangers that erupt in the second movement. Blendulf unleashed circuses and celebrations in the Finale, to be sure, but not until sombre memories had been voiced by sonorous cellos."
(William Dart, The New Zealand Herald, April 2015)
"What a marvellous, spine-tingling, richly-wrought experience it all turned out to be…Daniel Blendulf…[is] certainly a star performer…he…took the orchestra through a performance of Prokofiev's Fifth Symphony that seemed to me to express very much what the music is REALLY all about…[During the Tchaikovsky Violin Concerto], Blendulf and the orchestra [were] consistently steering a course between elegance…and excitement…There was piquant elegance a-plenty in the Shakespearean introduction by the orchestra to the slow movement, and a touching sensitivity in all of the various solo decorative figures from the orchestral wind players of the soloist's melodic lines here – all of which helped the onset of the finale to make the greatest possible contrast, with its vigorous orchestral declamations and abrupt accents…It's the kind of music-making I live for, and Janine Jansen, Daniel Blendulf and the NZSO delivered it in spades…[In the finale of Prokofiev's Symphony No. 5], Blendulf launched the rhythms with tremendous élan, horns punching out the repeated notes, and the clarinet revelling in the open spaces, the tempi obviously putting the players on their mettle…conductor and orchestra took no prisoners, but attacked the notes with tremendous energy and purpose. It was thrilling…A great work, then and a great performance from Daniel Blendulf and the New Zealand Symphony Orchestra."
(Peter Mechen, Seen and Heard International, March 2015)
"A similar focus on musical structure was apparent in Blendulf and the orchestra's majestic account of Sibelius's Symphony No 5. Sibelius grappled with the symphony for many years before he was satisfied with it. Blendulf illuminated this sense of struggle while achieving the organic development so essential to a successful performance. Key to this was his tempo and dynamic contrasts: deftly deployed accelerandos, ritardandos, crescendos and diminuendos made the musical developments inevitable. Blendulf charted a bold interpretative course, using sharp-edged, grainy sonorities in the slow movement to give the sense of chill winds blowing through an icy landscape. And, in the exhilarating finale, soft woodwind twittering and subtle col legno double bass snaps gently buttressed the famous horn theme. In…Never This Sun, This Watcher…Blendulf effortlessly negoti­ated the work's rapid changes of tempo, dynamics, mood and texture, and the orchestra responded with precision and insight."
(Murray Black, The Australian, March 2015)
"The Sydney Symphony Orchestra under Daniel Blendulf realised its textures with care, depth and a mood of ruminative reflection."
(Peter McCallum, The Sydney Morning Herald, March 2015)
"…his command of his forces was most impressive, culminating in a scintillating interpretation of Sibelius' fifth symphony in the second half."
(Steve Moffatt, Manly Daily, March 2015)
"Daniel Blendulf directs three splendidly committed accounts from the Malmö and Swedish Radio Symphony orchestras, and Ellen Nisbeth – for whom A Walk After Darkwas written – is a model soloist. Daphne's sound is excellent and so is this disc."
(Guy Rickards, Gramophone, February 2015)
"…The Allegro Vivace [in Beethoven's Fourth Symphony] was fresh, buoyant, and played with verve … Blendulf listened carefully to the subtleties in the music, and gave the details the necessary attention … Even in the most virtuosic passages one never got the impression of overly polished, cold perfection…but rather a harmonious, even relaxed, confident interaction. The orchestra deserves high praise for this, and I think Daniel Blendulf is a conductor that one must take a note of, and who we hopefully will experience again often in Zurich."
(Rolf Kyburz, Bachtrack, February 2015)