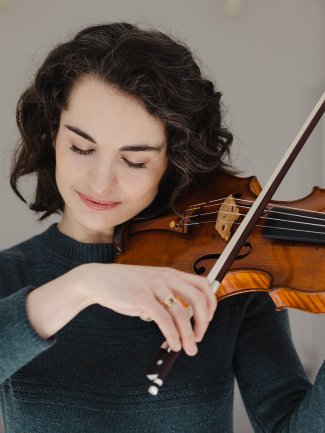 Alina Pogostkina debuts with Iceland Symphony Orchestra
22/5/2018
Alina Pogostkina debuts with Iceland Symphony Orchestra, replacing Janine Jansen, to perform Sibelius' Violin Concerto. This is one of her signature pieces after having won the Sibelius Competition in Helsinki in 2005.
The concert on 25 May at Harpa Hall will be conducted by Daniel Blendulf.
This summer Alina has a variety of exciting projects coming up including a recital at the Evian Festival with Danjulo Ishizaka and Elisabeth Brauss performing Tchaikovsky's Piano Trio, and at Bodrum Music Festival teaming up with Ariel Zuckermann and LUDWIG ensemble where she will present Mendelssohn's Violin Concerto.
Sabine Frank
Director & Managing Director (HP GmbH)
Karin Schwarz-Feyhl
Associate Director, Artist Management