Xian Zhang returns to Los Angeles Philharmonic
1/12/2017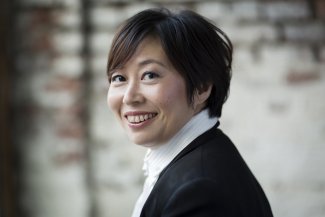 This week Xian Zhang returns to the Los Angeles Philharmonic to conduct three concerts on 8, 9and 10 December at the Walt Disney Concert Hall.
A notable exponent of Chinese composers, Zhang's programme opens with Chen Yi's Ge Xu (Antiphony) ­– a work she has performed across China, Europe and the United States. Sergio Tiempo joinsas the soloist for Tchaikovsky's majestic Piano Concerto No.1, and Prokofiev's elegiac Symphony No.6 completes the bill.
Zhang's next North American appearance is with the New Jersey Symphony Orchestra in two performances of Handel's Messiah on 15 and 17 December. She conducts this work again on 22 and 23 December together with the Spanish National Orchestra and Chorus at Madrid's Auditorio Nacional de Música.
Jane Brown
Director, Artist Management