Japanese debut: Daníel Bjarnason conducts the Tokyo Symphony Orchestra
24/10/2017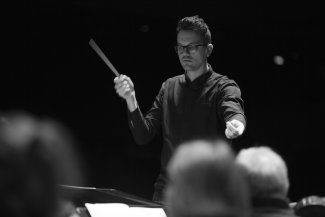 Daníel Bjarnason makes his conducting debut with the Tokyo Symphony Orchestra. On 28 October, Bjarnason conducts a concert in the Muza Kawasaki Symphony Hall, including the Japanese premiere of his own work Blow Bright composed for symphony orchestra.
Written for and premiered by Gustavo Dudamel and the Los Angeles Philharmonic in 2013, the composer says: ​"This work is partly inspired by seeing the Pacific Ocean for the first time whilst visiting California many years ago. This time I will get to see that great ocean from the coast of Japan – from ​'the other side', so to speak. Perhaps it will inspire a fresh new interpretation of Blow Bright."
Bjarnason is joined by violinist Mayuko Kamio for Schostakovich's Violin Concerto No.1 and the programme finishes with Rimsky-Korsakov's symphonic suite Scheherazade.
Liz Sam
Associate Director, Artist Management