Daníel Bjarnason curates and conducts at the Reykjavík Festival in Los Angeles
31/3/2017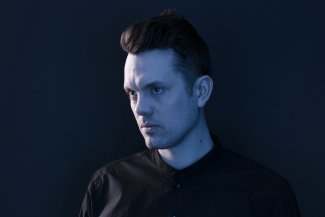 From 1 to 17 April the Los Angeles Philharmonic presents the Reykjavík Festival, co-curated by Daníel Bjarnason and Esa-Pekka Salonen, showcasing a vast array of concerts, art installations, lectures, films and other performances to highlight Iceland's diverse and creative artistic output.
Daníel conducts two concerts as part of the Toyota Symphonies for Youth programs on 1 and 8 April, ahead of the opening night on 7 April, as well as a Green Umbrella concert on 11 April with the LA Phil New Music Group and Schola Cantorum Reykjavík chamber choir. The closing concert of the Festival (17 April) sees Daníel Bjarnason take part in a performance celebrating the 10th anniversary of Icelandic record label/​collective Bedroom Community also featuring Valgeir Sigurðsson, Nico Muhly, Sam Amidon and others.
Other festival highlights include three concerts of the Los Angeles Philharmonic together with Sigur Rós, conducted by Esa-Pekka Salonen, and performances from artists such as múm, Skúli Sverrisson & Ólöf Arnalds, dj. flugvél og geimskip (Airplane & Spaceship) and JFDR. In parallel to the Festival's concerts there are also different showcases, including a new installation by Icelandic artist Shoplifter (Hrafnhildur Arnardóttir), and the screening of Xárene Eskandar's film ​"Driving at the speed of the Nordic sun", with soundtrack music from Daníel Bjarnason; and a visual art display by Siggi Eggertsson.
Bjarnason says of his work in the development of the festival programme: ​"Curating the Reykjavik Festival has been an incredibly exciting challenge and a remarkable opportunity to put together a festival that attempts to showcase the many interwoven threads of musical life in Reykjavík. The Reykjavik music scene has genres and distinctions, of course, but there is also a lot of blurring of lines, mostly through certain personalities that are at home, and active, in multiple contexts. And not just within music but also across many art disciplines."
Daníel Bjarnason's latest album, Recurrence, recorded with the Iceland Symphony Orchestra (where he is Artist in Residence) and with music from all-Icelandic composers, including Bjarnason himself, Anna Thorvaldsdottir and others, is being released on the label Sono Luminus on 7 April, to coincide with the launch of the Reykjavík Festival.