Maxime Pascal returns to Orchestre National du Capitole de Toulouse
14/7/2017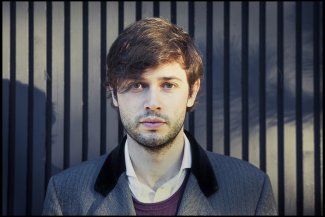 Maxime Pascal returns to Orchestre National du Capitole de Toulouse on 22, 23 and 24 July, conducting one of the final concerts of a fruitful and intense season of performances.
The programme features Weber's Overture from Euryanthe and his second Concertino for Clarinet, as well as Dvořák's Symphony No.7. Pascal will then take the Orchestra on a regional tour in July with concerts in Sorèze, Lectoure and Cahors alongside French clarinetist Raphaël Sévère.
These performances follow the world premiere of Silvia Colasanti's Requiem at Spoleto Festival on 2 July, where Maxime Pascal conducted the Orchestra Giovanile Italiana and International Choir of Roma. The next performance of Requiem in Italy will take place in September at Transart Festival of Bolzano with Haydn Orchestra of Bolzano and Trento.
Ariane Levy-Künstler
Associate Director, Artist Management