Kasper Holten directs a new Carmen for Bregenz
14/7/2017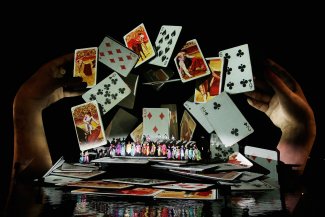 On 19 July, Kasper Holten brings a new interpretation of Bizet's Carmen to the lake stage at Bregenzer Festspiele. Described by the Danish director as an ​"opera about destiny and obsession" which centres on ​"two people who are treated as outsiders, whose paths cross and who cling to each other in a passionate but unhealthy relationship", Holten is working with multiple casts, including Gaëlle Arquez as Carmen, Daniel Johansson as Don José and Andrew Foster-Williams as Escamillo.
Visit Kasper's Twitter page for an insider's look into the process of bringing the production to life: @kasperholten
Kasper has recently had great success in Europe with his new productions of Britten's The Turn of the Screw at Teatro alla Scala and Wagner's Der fliegende Holländer for Finnish National Opera. Next season he brings a new vision to Bartók's Duke Bluebeard's Castle for Hungarian State Opera to mark the 100th Anniversary of the premiere of the work and to celebrate the opening of the newly-refurbished theatre.