Tampere Philharmonic Orchestra debut in Asia with Santtu-Matias Rouvali
12/5/2017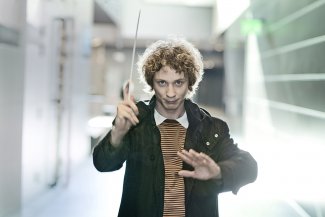 As 2017 sees Finland celebrate 100 years of independence, Tampere Philharmonic Orchestra together with Artistic Director and Chief Conductor Santtu-Matias Rouvali bring two of the most well-known names of Finland to Japan: Sibelius and the Moomins, the beloved characters created by Finnish writer and illustrator Tove Jansson. The tour marks the orchestra's debut in Asia and Santtu's third visit to Japan, following two visits as guest conductor with the Tokyo Symphony Orchestra.
The two programmes of the tour feature some of the composer's essential works, such as Finlandia, Symphonies No.2 and No.5, En Saga and the Violin Concerto, the latter performed by Yuzuko Horigome in Tokyo (19 May) and Osaka (25 May). Pianist Kyoko Tabe joins the orchestra as soloist in Fukuyama (20 May), Tokyo (23 May) and Hamamatsu (24 May), performing Grieg's Piano Concerto. The programmes are paired with an exhibition about Jean Sibelius' life and works.
Tampere Philharmonic Orchestra partnered with the Moomin Museum to promote its opening in June 2017 in the newly renovated Tampere Hall. Thus, the audience in Japan will have the opportunity to discover an atmospheric exhibition of illustrations, including an original from the book Moominpappa at Sea and 12 high quality digigraphics of the original works of art from the book Moominsummer Madness.