Han-Na Chang returns to Oslo Philharmonic
6/1/2017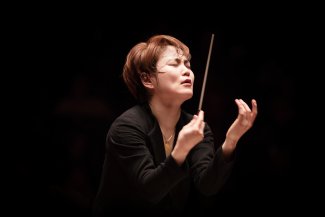 On 12 January Han-Na Chang returns to the Oslo Philharmonic following her highly successful debut with them last season.
The concert, which is broadcast live on NRK radio, features Mussorgsky's Pictures at an Exhibition, Glinka's Overture from Ruslan and Ludmilla and a world premiere of Mikalsen's Saan for Poing and Orchestra.
Chang will record Mikalsen's new work with the Orchestra for release on the independent Norwegian record label ​'Aurora'.