Rumon Gamba steps in with the Scottish Chamber Orchestra
30/11/2016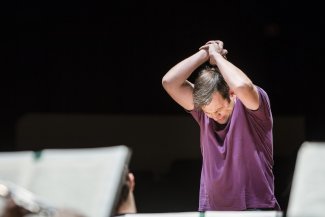 On 1 and 2 December, Rumon Gamba steps in to conduct the Scottish Chamber Orchestra at Edinburgh's' Queen's Hall and Glasgow's City Halls.
The concerts, titled ​'An Orkney Wedding', celebrate composer Sir Peter Maxwell Davies' music and also feature works by Bartók and Sibelius.
This follows Rumon's concert with the BBC Symphony Orchestra last Sunday as part of their Total Immersion Day and BBC Radio 3's Pass the Baton.