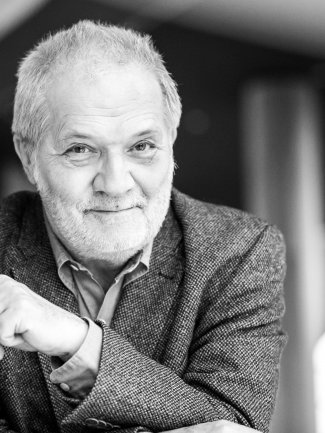 Peter Eötvös awarded Grand Prix artistique de la Fondation Simone et Cino Del Duca
16/11/2016
The Académie des beaux-arts has awarded Peter Eötvös the Grand Prix artistique de la Fondation Simone et Cino Del Duca.
Presented to Eötvös at an official ceremony at the Institut de France today, the €100 000 prize rewards the career of an international artist. Watch the video from the ceremony.
This presentation follows the recent German premiere of Eötvös' latest opera Senza Sangue which he will premiere in Italy in Rome on 1 December. Next week he will conduct his latest composition HALLELUJAH — Oratorium Babulum in Vienna.