Alexei Volodin performs with

BBC

Symphony Orchestra at St. Magnus Festival
17/6/2016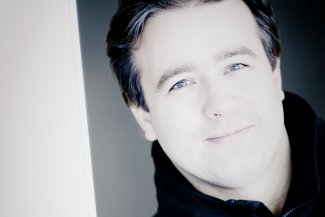 This week, Alexei Volodin performs at the St. Magnus Festival, with programmes inspired by Shakespeare's 400th anniversary.
Returning to the BBC Symphony Orchestra under the baton of Alexander Vedernikov, Volodin plays Rachmaninov Piano Concerto No.2 at Kirkwall's Pickaquoy Centre Arena on 22 June. The rest of the programme feature works by Glinka, Tippett and Prokofiev.
Volodin also gives a recital at St. Magnus Cathedral on 24 June, of Prokofiev, Mendelssohn, Medtner and Rachmaninov.
Later this year Volodin will perform the same recital programme at Wigmore Hall on 3 November and Wien Konzerthaus on 24 October.
Other forthcoming highlights include concerts with SWR Sinfonieorchester Baden-Baden und Freiburg (Stravinsky's Capriccio & Weber's Konzertstück under Dima Slobodeniouk) and NHK Symphony Orchestra (Shostakovich's Piano Concerto No.1 under Michiyoshi Inoue).