Stephen Waarts makes his Berlin debut at the Konzerthaus
25/4/2016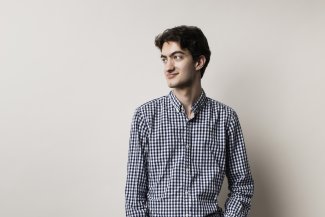 Stephen Waarts makes his Berlin debut performing Brahms' Violin Concerto at the Konzerthaus Berlin, conducted by James Judd. Concerts take place on 29, 30 and 1 May.
The programme also includes Beethoven's Violin Concerto and Bach's Violin Concerto No.2 performed by Daniel Lozakovitj and Yesong Sophie Lee respectively.
The three concerts are a homage to Yehudi Menuhin and are in memory of the famous ​'Mayflower' concert that Menuhin performed in Berlin when he was 13 years old, playing the three violin concertos of Bach, Beethoven and Brahms in one concert.
Katie Cardell-Oliver
Associate Director, Artist Management