Lisa Batiashvili and Sakari Oramo tour Europe with Royal Stockholm Philharmonic Orchestra
13/11/2015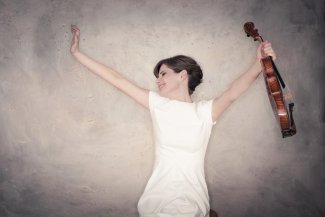 This week Lisa Batiashvili, Sakari Oramo and the Royal Stockholm Philharmonic Orchestra embark upon a tour of Europe, having just performed together in Stockholm last week.
The tour starts with two concerts at Wiener Musikverein on 18 and 19 November, and then continues with performances at Festspielhaus Baden-Baden (20 November), Philharmonie Luxembourg (22 November), Kölner Philharmonie (23 November) and Hamburg's Laeiszhalle (24 November).
The programmes feature Sibelius' Violin Concerto, Prokofiev's Symphony No.5, Tchaikovsky's Symphony No.6 and works by Anders Hillborg and Wilhelm Stenhammar.
These concerts mark a special occasion for Lisa, as it is the 20thanniversary since her debut with the Royal Stockholm Philharmonic Orchestra playing the same concerto.
HarrisonParrott is delighted to manage the performances on 20, 22, 23 and 24 November.
Ed Milner
Associate Director, Artist Management
Jane Brown
Director, Artist Management