Nikolai Lugansky tours Europe with new Schubert

CD
16/10/2015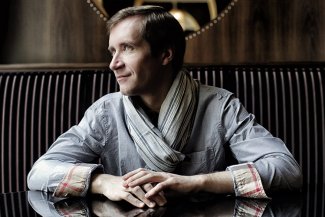 Nikolai Lugansky​'s recording on Naïve-Ambroisie of the Schubert Sonata in C Minor, D.958 and Impromptus, D.935 is released worldwide (except for the UK, France, USA and Canada) on 16 October.
Nikolai performs recitals featuring the Sonata at Madrid's Auditorio Nacional de Música (20 October), Rome's Santa Cecilia Hall (21 October), Belgrade's Kolarac Hall (24 October), Wiener Konzerthaus (27 October), and Nijmegen's Concertgebouw De Vereeniging (29 October) to launch the disc. The CD is released on 30 October in the UK, 13 November in the USA and Canada, and 22 January 2016 in France.
This recording is the latest instalment of the successful collaboration between Lugansky and the French label. His previous recording of Chopin's Piano Concertos with Alexander Vedernikov and Sinfonia Varsovia is awarded ​'The Grand Prix du Disque Frédéric Chopin' at a ceremony in Warsaw on 16 October.
Earlier in October, Nikolai's diverse touring schedule included performances on 14, 15 and 16 of Rachmaninov's Piano Concerto No.3 with the Czech Philharmonic Orchestra and its Chief Conductor and Artistic Director, Jiří Bělohlávek, as well as concerts on 10, 11 and 12 of Beethoven's Piano Concerto No.4 with Philharmonisches Staatsorchester Hamburg and its General Music Director, Kent Nagano.