Lawrence Zazzo, Layla Claire and David Portillo appear at Festival d'Aix en Provence
29/6/2015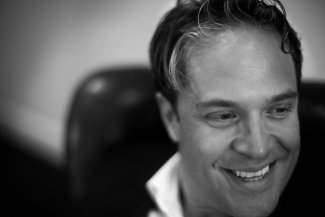 Lawrence Zazzo makes his debut at Festival d'Aix en Provence as Oberon alongside Layla Claire as Helena in Robert Carsen's acclaimed production of A Midsummer Night's Dream under Kazushi Ono, opening on 4 July.
Lawrence made his operatic debut as Oberon while completing his studies at London's Royal College of Music and has subsequently performed the role in Toronto, Lyon and most recently at Teatro dell'Opera di Roma under James Conlon.
Making his return to the Festival David Portillo performs the role of Pedrillo in Martin Kušej's new production of Die Entführung aus dem Serail under Jérémie Rhorer which opens on 3 July and is live streamed on 8 July.