Budapest Festival Orchestra undertakes fourth tour to South America
19/6/2015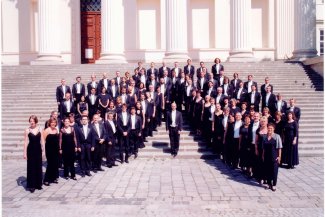 Under the baton of their founder Iván Fischer, the Budapest Festival Orchestra embark on their fourth tour to South America, which HarrisonParrott is delighted to manage.
The tour opens in Montevideo on 24 June, and the Orchestra visit Buenos Aires (26 and 27 June), São Paulo (29 and 30 June) and Rio de Janeiro (1 July).
The tour features soloists Alexander Toradze (piano) and Miah Persson (soprano), and the repertoire comprises Prokofiev's Overture on Hebrew Themes and Piano Concerto No.1; Ravel's Pavane pour une infante défunte; Brahms' Symphony No.4; Bartók's Hungarian Sketches; Strauss' Vier letzte lieder; and Mahler's Symphony No.4.