Krzysztof Urbański and Sol Gabetta debut with Toronto Symphony Orchestra
20/3/2015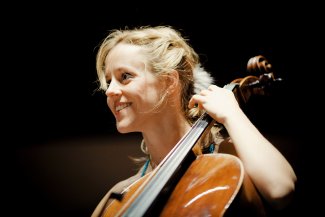 On 27 and 28 March Krzysztof Urbański and Sol Gabetta both make their debut with the Toronto Symphony Orchestra. The repertoire features Dvořák's Cello Concerto and the 1947 version of Stravinsky's The Rite of Spring, and the orchestra also perform Kilar's Orawa at the first concert.
Urbański will return to North America in April for a series of concerts with Washington's National Symphony Orchestra, following his successful debut with them in 2013.
For Sol Gabetta, this debut follows her return to Baltimore Symphony Orchestra, where she performs Haydn's Cello Concerto No.1 with Marin Alsop at concerts in Baltimore (20 & 21) and Strathmore (22).
Nadja Saborova (maternity leave)