Daniel Blendulf debuts in Australia, New Zealand and Malaysia
13/3/2015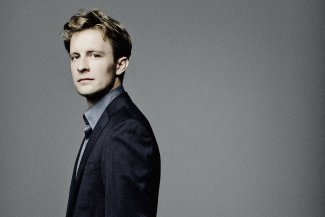 This week Daniel Blendulf embarks on a month of international debuts, commencing with his Australian debut with the Sydney Symphony Orchestra. He conducts works by Brahms, Butterley and Sibelius in three concerts (18, 20, 21 March) with the orchestra, and is joined by violinist Janine Jansen for Brahms' Violin Concerto.
Blendulf follows this engagement with his New Zealand debut, performing with the New Zealand Symphony Orchestra in Auckland and Wellington (27 and 28 March). The repertoire includes Lyadov's The Enchanted Lake, Tchaikovsky's Violin Concerto with Jansen, and Prokofiev's Symphony No.5.
The trip concludes with his debut in Malaysia, when he is joined once again by Jansen and conducts the Malaysian Philharmonic Orchestra at concerts on 18 and 19 April in a programme featuring works by Tchaikovsky, Mendelssohn and Sibelius.