Truls Mørk tours Spain with the Czech Philharmonic Orchestra
6/2/2015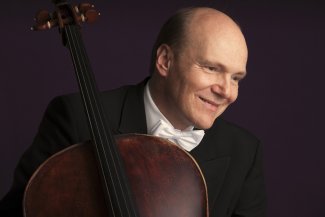 This week Truls Mørk tours Spain with the Czech Philharmonic Orchestra under Jiří Bělohlávek, performing both Dvořák's and Schumann's Cello Concertos.
The five concert tour (15 – 19 February) includes performances in Alicante, Zaragoza, Madrid, Oviedo and San Sebastián.
Prior to the tour, Mørk performs with the Orquesta Sinfónica de Galicia under Osmo Vänskä at concerts on 12 and 13 February.
Other Spanish engagements this year include a recent performance of Elgar's Cello Concerto with the Orquesta y Coro Nacionales de España under Sir Neville Marriner, and later this season he will perform Saint-Saëns' Cello Concerto No.1 with the Orquesta de Valencia under Yaron Traub.
Katie Cardell-Oliver
Associate Director, Artist Management