Barbara Hannigan is the ​

'

Artiste étoile' at the Lucerne Festival
8/8/2014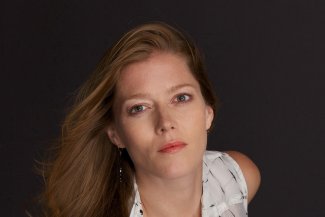 At this year's Lucerne Festival, Barbara Hannigan is the ​'Artiste étoile' and performs in a series of concerts throughout the festival.
On 16 August, Hannigan conducts and sings with the Mahler Chamber Orchestra in a late night concert of Rossini, Mozart, Ligeti and Fauré.
Her second performance at the Festival is on 23 August, when she sings in the world premiere of Unsuk Chin's Le Silence des Sirènes with the Lucerne Festival Academy Orchestra conducted by Sir Simon Rattle.
From 25 – 30 August selected students of the Lucerne Festival Academy Chorus join Hannigan in a series of Master Classes in Voice which culminate in a late night concert with her on stage.
Finally, on the closing night of the festival (6 September) Hannigan performs Mahler's Symphony No.4 with the Lucerne Festival Academy conducted by Matthias Pintscher.