Maurizio Pollini plays Beethoven Sonatas in International Piano Series recital
30/3/2014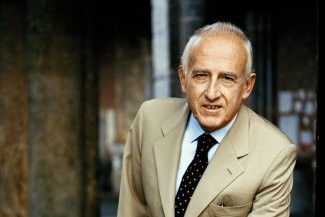 Maurizio Pollini gives the second of his two recitals in this season's International Piano Series on 2 April at the Royal Festival Hall.
The programme comprises three of Beethoven's most popular sonatas: Tempest, Waldstein and the mighty Hammerklavier — which he has not played in London for over 15 years.
The following week sees the release of Pollini's new Deutsche Grammophon recording of Brahms' Piano Concerto No.2, with the Staatskapelle Dresden conducted by Christian Thielemann. To watch the video trailer click here.