Jörg Widmann conducts Irish Chamber Orchestra in Ireland and Germany
30/3/2014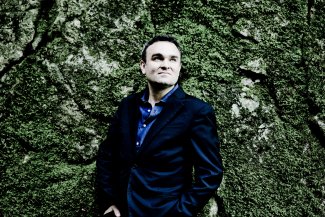 Jörg Widmann conducts the Irish Chamber Orchestra in concerts in Limerick and Dublin, and in Germany, as part of the Heidelberg Spring Festival.
The concerts in Limerick on 2 April and Dublin on 3 April see the prodigiously-talented Widmann – the orchestra's Principal Guest Conductor – in three roles: as composer, with a performance of his String Quartet No.4; as solo clarinetist, when he performs Bruch's Double Concerto for clarinet and viola alongside Tabea Zimmermann; and as conductor – the programme also features two orchestral works by Mendelssohn: The Hebrides Overture and Symphony No.3.
Later in the week the orchestra and Widmann travel to Germany for a concert at the Heidelberg Spring Festival on 6 April. The programme there features Beethoven's Triple Concerto, with soloists Ning Feng, Alexey Stadler and Igor Levit.