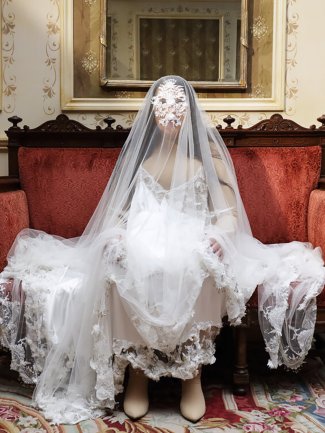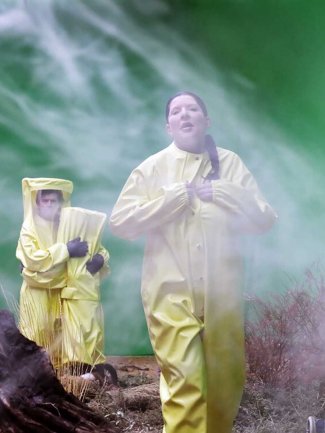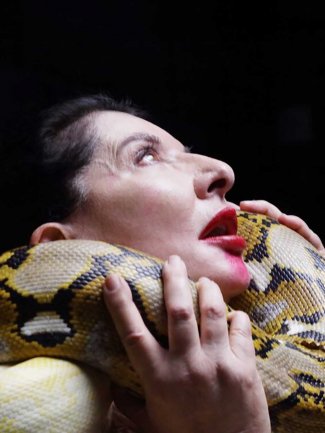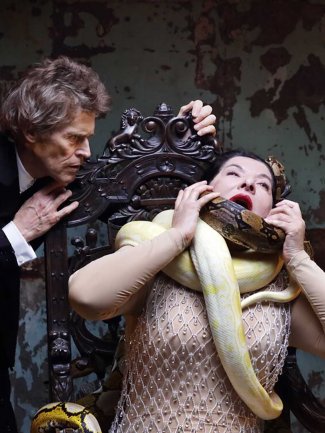 Marina Abramović:

7

Deaths of Maria Callas
7 Deaths of Maria Callas is an opera project by Marina Abramović that premiered on 1 September 2020 at Munich's Bayerische Staatsoper. The work features Marko Nikodijević's music as well as music/​scenes from the works of La Traviata, Tosca, Otello, Madame Butterfly, Carmen, Lucia di Lammermoor and Norma.
" ​"7 Deaths" is a meeting of divas in which Callas is invoked through a series of the arias for which she was notable. She is then inhabited onstage and in short films — the summoning of a spirit who, Abramović argues, is still very much with us." (New York Times)
HarrisonParrott is pleased to collaborate on the international touring of this brand new opera.
CREDITS
Director and sets: Marina Abramović
Co-Director: Lynsey Peisinger
Conductor: Yoel Gamzou
Music: Marko Nikodijević
Written by Petter Skavlan, Marina Abramović
Film Director: Nabil Elderkin
Visual Intermezzos: Marco Brambilla
Sound-Design: Luka Kozlovacki
Costumes: Riccardo Tisci for Burberry
Conception of the Stage Design: Anna Schöttl
Lighting: Urs Schönebaum
Dramaturgy: Benedikt Stampfli
Choruses: Stellario Fagone
Film Actor and Performance: Marina Abramović
Film Actor: Willem Dafoe
Violetta Valéry: Hera Hyesang Park
Floria Tosca: Selene Zanetti
Desdemona: Leah Hawkins
Cio-Cio-San: Kiandra Howarth
Carmen: Nadezhda Karyazina
Lucia Ashton: Adela Zaharia
Norma: Lauren Fagan
with
Bayerisches Staatsorchester
Extra-Chor der Bayerischen Staatsoper
Rafi Gokay Wol
Director & Head of Creative Partnerships & Tours