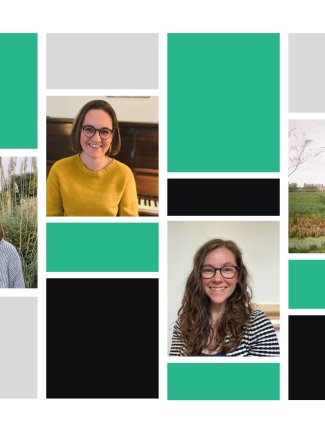 Get to know… Birdsong
10/11/2023
From music publishing to composer management, meet the team behind Birdsong Music Publishing
Charlie-Rose Blockley, Manager, Composers

&

Artists
I grew up in an Artistic family and though the central focus in our house was fine art, photography, and literature, my dad played guitar and I sang along with him from as young as I can remember. I started playing the recorder at a very young age – the descant, tenor then the treble (at that age, my fingers couldn't reach to move on to the bass!) – before picking up the flute at age 10. The flute was my passion until, as a teenager, I fell in love with singing.
I studied English Literature at University, focussing on the interplay of literature and music, and conducted the University madrigal choir. After graduating, I worked in Concerts Management at Birmingham Conservatoire and then worked closely with Simon Halsey at the University of Birmingham to design and run the MA Choral Conducting programme, plus acting as Choir Manager for the seven university choirs.
I started working at HarrisonParrott in 2016 as an Assistant Artist Manager, being promoted to Associate one year later, and had the honour of working with Artists such as Jean-Yves Thibaudet, Lisa Batiashvili, Gautier Capuçon, Klaus Mäkelä, Francois Leleux, and Esther Yoo. I later became the Artist Manager for Jean-Yves Thibaudet and Ksenija Sidorova. Particular highlights include managing the European piano trio tour of Thibaudet, Batiashsvili and Capuçon, and acting as Executive Producer for Batiashvili's City Lights album and Sidorova's Piazzolla Reflections album. During this time, I also undertook a Masters Diploma in Law.
When I returned from maternity leave in 2022, I was determined to work in the newly launched Birdsong Music Publishing. I have a real passion for the creative arts and project management, and working with composers brings so much interest to every day. I am honoured to spend my days working with amazing composers such as Olivia Belli, Charlotte Bray, Ben Rowarth, Jimmy Lopez Bellido, Freya Waley-Cohen and Aaron Zigman.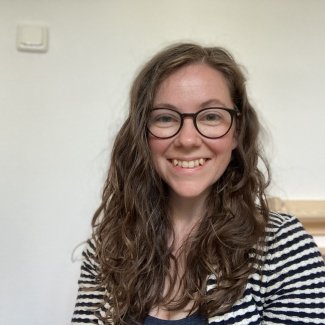 Laura Newey, Publishing Intern
Music has always been at the centre of my life; I started piano and violin lessons at the age of four, eventually going to a specialist music school. I went on to study Music at university, where I discovered choral singing and left my instrumental playing somewhat by the wayside!
I moved to London in September 2022 to start freelancing as a choral and consort singer, but knew I wanted to combine this with a part-time role at an arts organisation. My job history has focused the arts; during university I was Editorial Assistant at The Moth, an Irish literary magazine, and have also completed internships with Sony Music UK and Adventure Pictures.
I started as Birdsong's Publishing Intern in February 2023 – since then, I've had the chance to cover a real variety of tasks, from publishing admin to social media to researching new opportunities for our composers. I really appreciate Birdsong's relatively small roster, as well as its combination of management and publishing – our way of working feels very personalised and holistic.
New choral music is really thriving in the UK and forms a big part of my activities as a singer – I particularly love that Birdsong currently has several composers who specialise in choral composition (as well as others who write for choir more occasionally). Last month I performed Charlotte Bray's beautiful Come Away with St Martin's Voices, which was a lovely moment of crossover between the two halves of my working life!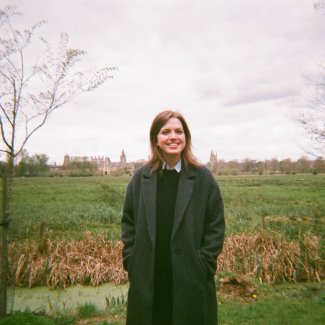 Megan O'Hanlon,
Associate Publishing Manager
I've had an interest in music and the arts from an early age, growing up with parents who are music and drama teachers. This early introduction and support for the arts propelled me through music education, learning the flute, piano and saxophone, and joining local orchestras and ensembles.
I continued my music studies in Cardiff, with a focus on flute performance, composition and conducting. Towards the end of my degree, I was particularly interested in contemporary flute performance, writing my own work for my final recital, and conducting the flute choir for two years.
Following my degree, I moved to London and continued to play and compose, alongside a few different freelance roles, including music teaching, front of house, podcast editing, and even proofing audiobooks for Penguin Random House. Being in London further sparked my interest in contemporary music, and I've loved attending a huge range of concerts while discovering and meeting so many brilliant composers.
I was delighted to join Birdsong as a Publishing Intern, combining my interests in composition and contemporary music. At this point, Birdsong had only been running for nine months, so it was brilliant to join a new publisher at such an early and pivotal stage and support its development.

Over the past year and a half, I've moved through a few different roles, from Publishing and Marketing Assistant, to Maternity Cover Publishing Manager, and recently settling in as Associate Publishing Manager. In my current role, I negotiate commissions for new works, carry out score administration, promote our catalogue of music, and generally support our composers' careers. I love spending my day-to-day supporting and working with contemporary composers — I think it's so important for the music industry to keep moving forward and introduce audiences to a range of exciting new music.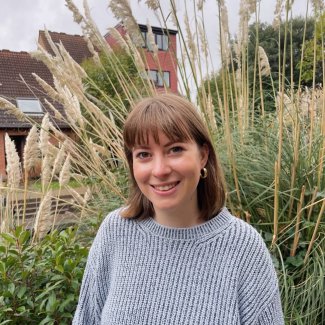 Milly Paine,
Publishing Manager and Trainee Solicitor
My passion for music started at the age of four when I began to play the violin. My parents and my school helped to nurture this love of music with a wonderful primary school orchestra and a host of brilliant opportunities and experiences – including performing on stage with my orchestra at the Royal Festival Hall at age seven. I was lucky enough to attend many concerts growing up and through my Dad, meet some truly inspiring composers. I later began the piano and immersed myself in the local music scene, joining orchestras, choirs, performing in local competitions, and earning money performing in a ceilidh band.
While doing my A‑Levels I decided to take music more seriously, but my hours spent playing Irish jigs had somewhat ruined my violin technique beyond repair and unable to reach an octave, piano was never going to be my forte (pun intended), so I needed a new instrument. Feeling heavily inspired after listening to Alison Balsom play, I decided to buy myself a trumpet. With little regard for my neighbours and a sense of delusional optimism, I worked hard, progressed quickly and used my new trumpet skills to audition at the University of York where I began my BA in Music.
While at York, I developed a love of contemporary classical music from playing in their contemporary classical ensemble ​'Chimera'. I knew then that I wanted to pursue a career in championing new music. I began my career working as an assistant music editor at Bloomsbury, before starting a publishing role at Manners McDade working with both film and TV composers and recording artists. It was there that I developed a keen interest in the legal and business affairs side of the business and so I decided to study the GDL and LPC (remotely) after gaining an opportunity to move to Hong Kong. From my tiny apartment in the mid-levels of Hong Kong, I was delighted to join HarrisonParrott in early 2021 to help set up their new publishing arm, Birdsong Music Publishing, and start my legal training contract. Returning to London later that year mid-pandemic, I've since continued to grow Birdsong and support our fantastic roster of composers, taking a temporary hiatus to become a mother to my wonderful daughter.