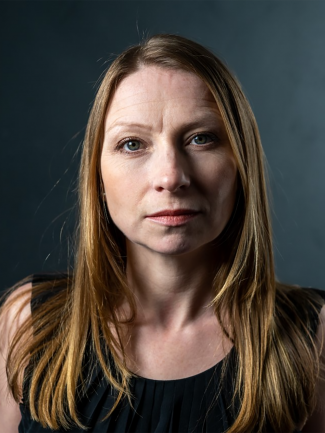 CHARLOTTE

BRAY

'S A

LOST

PLACE

PREMIERES

AT

SPANNUNGEN

FESTIVAL
16/6/2023
Charlotte Bray​'s string trio A Lost Place receives its world premiere on 23 June at Spannungen Festival, Heimbach, where Bray is Composer-in-Residence for 2023. Javier Comesaña, Jan Larsen and Gustav Rivinius perform the commission alongside two other works by Bray, In Black Light and On the Other Shore.
"Our thoughts and feelings about the conflict involving Islamic State in Syria and Iraq will depend on which of the many lenses through which we choose to view it. In the west, little attention is paid to the thousands of Yazidis who, as victims of a genocide, were forced from their homes and enslaved or killed. The courage and determination of Nadia Murad, co-recipient of the Nobel Peace Prize in 2018 and, internationally, a recognisable voice for the Yazidis and their ongoing struggle to bring to justice those responsible for the violence and horror they experienced — is both striking and inspirational.
A Lost Place is dedicated to the Yazidi people, and explores emotions related to the persecution and terror they endured… The second movement responds to a quote from Murad: ​"It's a strange hollow feeling. Longing for a lost place makes you feel like you also have disappeared."" – Charlotte Bray on A Lost Place.
Megan O'Hanlon
Associate Publishing Manager