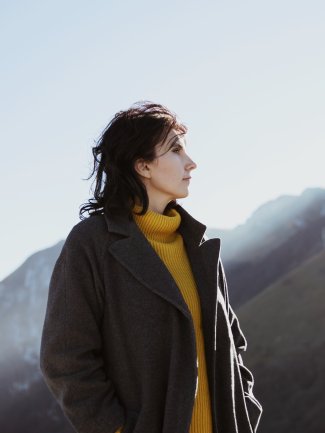 Olivia Belli and her relationship with the environment
5/6/2023
For World Environment Day, Birdsong composer Olivia Belli discusses her relationship with the environment and how it impacts her music
I spent my childhood moving from one town to another, living in huge and stately flats: it may sound extraordinary but I felt locked in a gilded cage. I missed something, despite not knowing what it was.
When I was about nine years old we settled in Trieste, an eclectic city squeezed between the sea and the rude landscape of the Carso. I immediately enjoyed the feeling of freedom that those surroundings gave me and I discovered the pleasure of living close to nature. That feeling has always accompanied me, leaving an indelible mark on my life.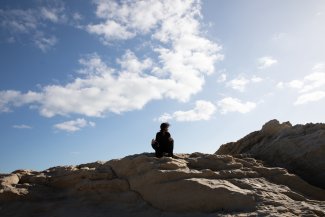 For endless reasons of study and work, it was only about 15 years ago when my husband and I had the opportunity to turn our life around completely: we bought a derelict house in the open countryside of the Marche. We restored it, during which time our children, Elena and Alessandro, were born and we have lived there since 2012.
We have given new life to the land surrounding the house by planting over 100 trees, one for each song I release: it's almost a mission for me and when I no longer have room around the house, I will continue to support reforestation in other countries through the wonderful work of many associations.
Here we have rediscovered an intimate connection with nature and it has become a teacher of life. By living, breathing, and connecting with it daily, we have rediscovered essential values that too often our society voluntarily hides: values such as harmony, absence of competition, patience, peaceful adaptation to what happens, the importance of being unique and different — the biodiversity — and last but not least the beauty which for me is how the ​"world beyond" is manifested.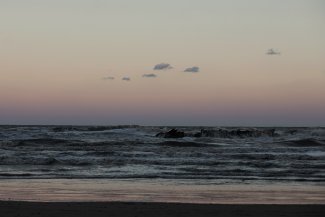 If we know how to listen to it, nature shows us what the essential values are, the values that we should cultivate within ourselves, leaving behind the conditioning of our society.
I firmly believe that if we all had a small piece of land to take care of, then we would see more clearly and we would therefore be ready for that crucial change that our Earth is asking of us. We are part of the environment: us in connection with nature, our life companion here, and we, only we, have the duty — being the only ones who can do it thanks to our skills and abilities — to manage and shape our planet with the respect it demands. But I fear that as long as humanity is still struggling with itself, it will not have the ability to empathise with anything else.
In the last two months, thinking about what I have just said, I have been working on a new work for the BBC Proms, ​"Limina Luminis", which means ​"The Threshold of Light". It is a metaphorical and spiritual journey toward the light which for me represents the symbol of knowledge and understanding. It may compare to the ​"Overview Effect": the cognitive change perceived by many astronauts when they look at the Earth from space for the first time. Psyche, emotionality, and spirituality seem overwhelmed by the dramatic change of perspective that occurs during space travel in Earth's orbit or towards the Moon when our world suddenly appears as a fragile sphere in the immensity of the universe.
We told ourselves Earth was a mother when it should have been a daughter; and like a daughter, with love, concern, listening, patience, and attention, we should have taken care of it. And so to the Earth, let's ask for forgiveness.