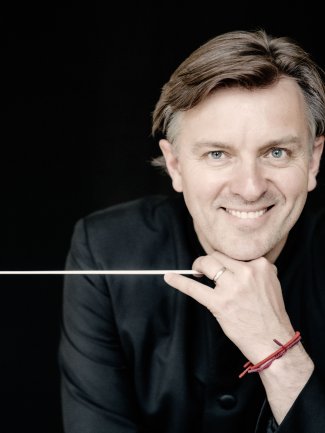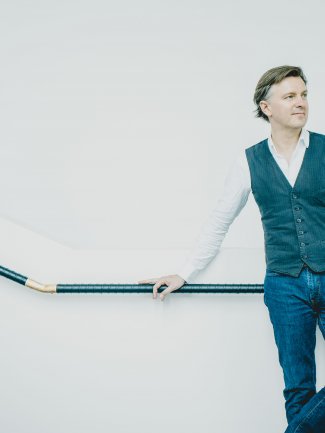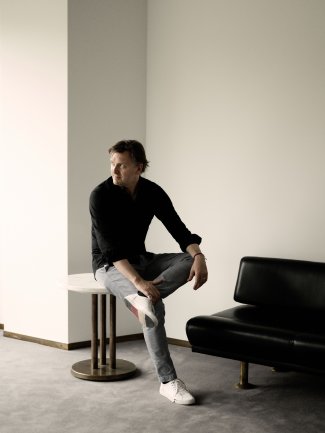 Ed Milner
Associate Director, Artist Management
Lydia Connolly
Director, Head of Artist Management
Polly Byron-Green
Artist Coordinator
"…Netopil impresses every moment […], with a remarkably beautiful and subtle intelligence…"

(Res Musica, Vincent Guillemin)
General Music Director – Aalto Musik Theater and Philharmonie Essen
Principal Guest Conductor – Czech Philharmonic
Founder and Artistic Director – International Summer Academy in Kroměříž (Czech Republic)
An inspirational force, particularly in Czech music, Tomáš Netopil celebrates his tenth and final season as General Music Director of the Aalto Musiktheater and Philharmonie Essen in 2022/23. This season features Wagner's Tannhäuser, Kampe's Dogville and Mozart's The Marriage of Figaro. This season will also see him lead a production of Janáček Káťa Kabanová at Grand Théâtre de Genève.
Tomáš Netopil is also Principal Guest Conductor with Czech Philharmonic Orchestra with whom, in addition to concerts at the Rudolfinum Hall in Prague, he performs on tour including for the Ostrava and Litomyšl Festivals. Guest-conducting performances during 2022/23 include Orchestre de la Suisse Romande, Yomiuri Nippon Symphony Orchestra and Orchestre National de Montpellier.
In Summer 2018 Tomáš Netopil created the International Summer Music Academy in Kroměříž offering students both exceptional artistic tuition and the opportunity to meet and work with major international musicians. In Summer 2021, in association with the Dvořák Prague Festival, the Academy established the Dvořákova Praha Youth Philharmonic with musicians from conservatories and music academies, coached by principal players of the Czech Philharmonic Orchestra. Tomáš Netopil has held a close relationship with the Dvořák Prague Festival for some time and was Artist in Residence in 2017, opening the Festival with Essen Philharmoniker and closing the Festival with Dvořák's Te Deum and Wiener Symphoniker.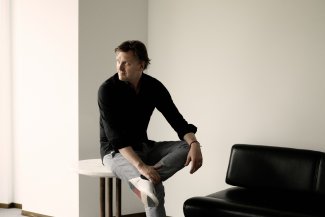 Operatic highlights beyond Essen include Sächsische Staatsoper Dresden (La clemenza di Tito, Rusalka, The Cunning Little Vixen, La Juive, The Bartered Bride, and Busoni's Doktor Faust), Vienna Staatsoper (his most recent successes include Idomeneo, Der Freischütz, and a new production of Leonore) and for Netherlands Opera (Jenůfa). His concert highlights of recent seasons have included Tonhalle-Orchester Zürich as well as engagements with Orchestre de Paris, London Philharmonic Orchestra, Netherlands Radio Philharmonic Orchestra at the Amsterdam Concertgebouw, Orchestra Sinfonica della Rai and Aspen Music Festival.

Tomáš Netopil's discography for Supraphon includes Janáček's Glagolitic Mass (the first ever recording of the original 1927 version), Dvořák's complete cello works, Martinů's Ariane and Double Concerto, and Smetana's Má vlast with the Prague Symphony Orchestra. During his tenure in Essen, he has recorded Suk Asrael and Mahler Symphonies No.6 and 9.

From 2008 – 2012 Tomáš Netopil held the position of Music Director of the Prague National Theatre. He studied violin and conducting in his native Czech Republic, as well as at the Royal College of Music in Stockholm under the guidance of Professor Jorma Panula. In 2002 he won the 1st Sir Georg Solti Conductors Competition at the Alte Oper Frankfurt.

HarrisonParrott represents Tomas Netopil for worldwide general management.
Gallery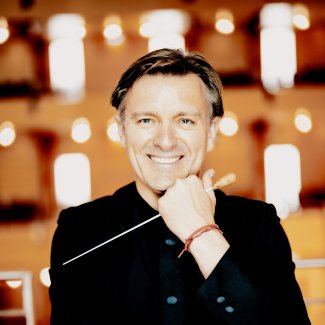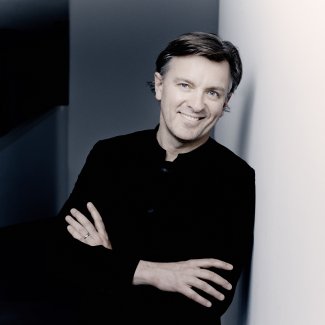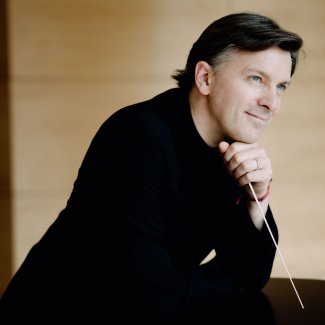 "Within the first few bars, the conductor transports us to a world shrouded in warm colours. Not once does he lose the attention of the audience. Be it with a look, a wave of the baton, or a movement of his body, Tomáš Netopil puts the orchestra at the service of the music. With Netopil, all is shade and colour. His ability to maintain balance between the sections ensures that the atmosphere never becomes over-saturated. And yet, every note is played with intensity and strength."
ResMusica, October 2022
"A masterful work if ever there was one, and the interpretation given by the conductor is astounding."
ResMusica, November 2022
"Tomáš Netopil conducts with precision, power and passion, striking the right tone with an intense and dramatic approach that breathes life and vigor into this evocative work."
(Carlo Schreiber, Crescendo Magazine, March 2022)
"Despite the small cast, Tomáš Netopil elicits a strong Wagnerian sound from the Essen Philharmonic. Wagner's music developed a great emotional pull even with 30 musicians. With just 7 horns, these do not dominate at all, but the sound is well balanced. Netopil leads through the score with flowing tempos and chooses neither excessively slow nor too fast speeds."
(Rudolf Hermes, October 2020)
"Tomáš Netopil illuminates the tragic in life, in jubilation and tenderness. Nobody can accuse the conductor of too little, too much or even wrong expression…"
(Remy Franck, February 2020)
"Tomáš Netopil's vision is coherent and intelligent and takes effect at the first hearing."
(Pierre Jean Tribot, February 2020)
"…this initial overture has magnificent musical values. The Wiener Staatsoper orchestra, under the musical guidance of Maestro Tomáš Netopil, provided exquisite insights into the richness and profound meanings of this overture, leading to a sublime performance. No strain was observed from the pit in any form; quite the contrary, the wind instruments were in the excellent shape, as well as the brass and the strings."
(Dejan Vukosavljevic, February 2020)
"Triumph for Tomáš Netopil: Schönberg's mighty Gurre-Lieder. The evening was clearly also the personal triumph of the Essen Music Director Tomáš Netopil. He had tamed a sonic monster, an oratorio that breaks boundaries (let's just take three four-part male choirs, in total 200 gentlemen!). Netopil explored the dazzling range of this melodramatic show ballad with Essen's Philharmonic iridescently orchestral colours."
(Westfälische Rundschau, October 2019)
"What brought real distinction and authenticity to the evening, as so often in this house, was the outstanding playing of the Staatskapelle conducted by Tomáš Netopil. From the start of the overture with its rapidly scurrying string fugato and pointed phrasing from the woodwinds, one felt the true sense of Smetana's Czech-inflected rhythms and harmonies."
(John Johnston, Bachtrack, April 2019)
"Katie Mitchell presents Janáček's Jenůfa in Amsterdam as a social drama, Tomáš Netopil conducts the work like an epic symphony."
(Opernwelt, December 2018)
"He knows how to steer an ensemble through the greatest of Mahler symphonies. The biggest challenges are the most impressively met: those cataclysmic welters in the colossal first movement, always clear but at the same time powerfully on the move, the last emotional climax of the farewell finale and its final, whispered laying to rest… How well he's trained his player… the woodwind are exquisite in the dying of the light, the strings hugely powerful of outline when they need to be, and subtle, too, as they reduce to a sliver of sound."
(5*, David Nice, BBC Music Magazine)
"… the Czech conductor [Tomáš Netopil] does not choose to ​"snap" the rhythms of Janáček; he lovingly carves out phrases, bringing out the melodious elements of each instruments… The result is magnificent elegance and musicality."
(Laurent Vilarem, Opera Online)
"…the conductor [Netopil impresses every moment as already recently in Vienna in Katya Kabanova, with a remarkably beautiful and subtle intelligence…"
(Vincent Guillemin, Res Musica)
"Netopil worked with dynamics, temps, phrases, contrasts of different layers of score, and above all tension so that Jenůfa was the shock of the emotions that had frowned, but which touched the heart. His production had the energy, the urgency, and the excellent acoustics of the Amsterdam theater, the full plasticity of the dynamics. The orchestra respected and managed to fill the subtle nuances as Netopil expressed in its legible gestures, including the balance of sound to the singers."
(Havlíková Helena, Opera +)
"The Czech conductor Tomáš Netopil obviously understands the intricacy of his native language and music, fully reflected in all manners in which he very confidently guides the Dutch Philharmonic Orchestra through the score."
(Frits van der Waa, De Volkskrant)
"Conductor Tomás Netopil is a specialist in this repertoire. You will hear from his fine-grained, well-controlled leadership about the beautifully playing Dutch Philharmonic Orchestra, which he knows and feels through Janácek's multi-layered score. All melodies, based on Czech prosody, take shape smoothly. Within the typical passages where multiple layers of narrative coincide (the lively choir in the first act, for example, where the orchestra simultaneously announces the impending doom), he unifies all components coherently."
(Mischa Spel, NRC)
"At the première, Czech conductor Tomáš Netopil led the Netherlands Philarmonic Orchestra in an admirably detailed reading of the score, more light-footed than most and with beautiful transparencies of textures, but with staggering swells in crucial dramatic moments. All came together for a dramatically engrossing, moving performance."
(5*, Nicolas Nguyen, Bachtrack)
"Tomas Netopil, who conducts the Czech Philharmonic on its British tour is one of the rising stars of central European musical life. Thoroughly grounded in the music of his native Czech Republic, he is also becoming a regular in the UK and Germany, where his dynamic interpretations are winning a growing army of fans."
(Richard Morrison, The Times)
"…in the two works by Dvořák, his Symphonic Variations and the ​'New World' Ninth Symphony, he (Netopil) showed his mettle in dextrous control of rhythmic discipline and the give-and-take of rubato."
(Rian Evans, The Guardian)
"The substantially gifted Tomáš Netopil has the full measure of all four works, balancing the Sinfonietta's closing build-up so that the reappearance of the fanfare trumpets (the Band of the Castle Guards and Police of the Czech Republic) is allowed to achieve an effective climax rather than hogging the limelight prematurely… Netopil again proves himself an accomplished and perceptive advocate of the music"
(Rob Cowan, Gramophone)
Ed Milner
Associate Director, Artist Management
Lydia Connolly
Director, Head of Artist Management
Polly Byron-Green
Artist Coordinator