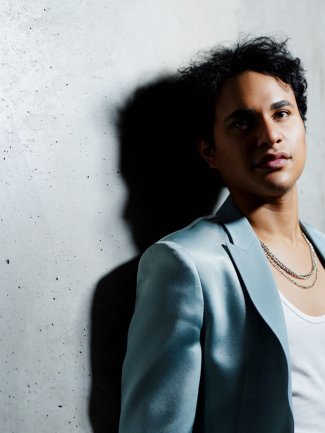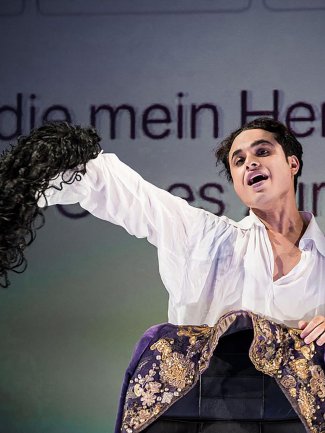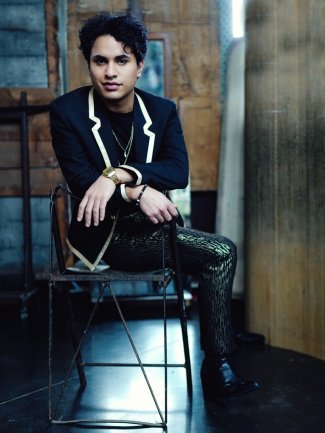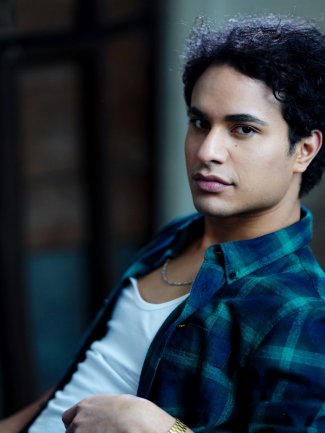 Samuel Mariño
Male Soprano
Samuel Mariño's unique vocal talent and his natural musicality have set the stage for a career which allows him to explore a wide range of operatic roles in the baroque and classical repertoire.
Born in 1993, Samuel began his musical studies in piano and voice at the National Conservatory of Music in Caracas whilst also training as a ballet dancer at the Venezuelan National School of Dance. His first experiences performing operatic repertoire were with the Camerata Barroca in Caracas where he worked with conductors including Gustavo Dudamel, Helmuth Rilling and Theodore Kuchar. It was these collaborations that ignited his passion for the baroque repertoire and inspired him to further his studies at the Conservatoire de Paris.
Opera highlights of the 2020/21 season include Orfeo (Orfeo ed Euridice) at the Gluck Opera Festival, Nuremberg conducted by Michael Hofstetter; the title in Handel's Teseo at Oper Halle under the baton of Atillio Cremonesi; and a new project, Vores Stemmen II, with Royal Danish Opera that will explore the theme of gender diversity. His concert plans include bel canto arias in New Year concerts with Heidelberg Symphony Orchestra, Pergolesi's Stabat Mater at the Chapelle Royale de Versailles, as well as Care pupille a selection of arias by Handel and Gluck specially curated by Samuel for a recording that has been recently released on the Orfeo label.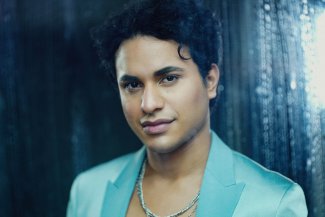 Samuel Mariño made his stage debut at the Halle Handel Festival in 2018, appearing as Alessandro in Handel's Berenice, a performance that earned him the nomination of Best Revelation Artist in Das OpernWelt. Subsequent opera performances include the role of Demetrio in Gluck's Antigono with the Halle Handel Festival Orchestra under Michael Hofstetter at the Margravial Opera House in Bayreuth, Tamiri in Angesi's Il Re Pastore with the Katowice Academy Baroque Orchestra, Curiazio in Cimarosa's Gli Orazi e i Curiazi for the Kammeroper Schloss Rheinsberg and staged performances of Handel's La Resurrezione at Stadttheater Giessen under Michael Hofstetter.

Concert performances have included Pergolesi's Stabat Mater with the Orchestre de l'Opéra Royal conducted by Marie van Rhijn, Bach's B Minor Mass with the Hungarian National Philharmonic Orchestra and Choir conducted by Zsolt Hamar as well as gala concerts in Halle showcasing arias from Chuerubino (Le nozze di Figaro), Fiorilla (Il turco in Italia) and Maria (West Side Story). Most recently he appeared alongside Rolando Villazón on the stage of the Palais Garnier in the final concert of the Rolex Perptual Music series.

Samuel Mariño was awarded the Interpretation Award at the 2017 Opéra de Marseile International Singing Competition and won the 2017 Neue Stimmen Audience prize. He is currently closely mentored by the renowned soprano Barbara Bonney and is the recipient of a scholarship from the Rotary Club of Salzburg. Following his passion for rediscovering music and innovating period performance practice, Samuel founded Ensemble Teseo in 2019, where he aims to bring forgotten Baroque works and techniques to mainstream opera and concert stages.
Gallery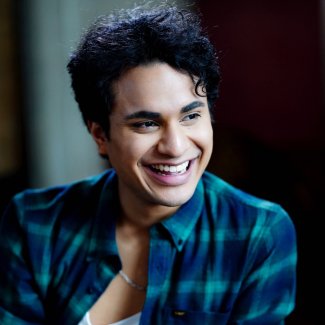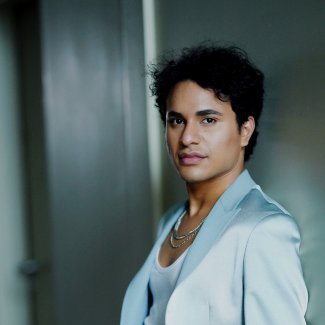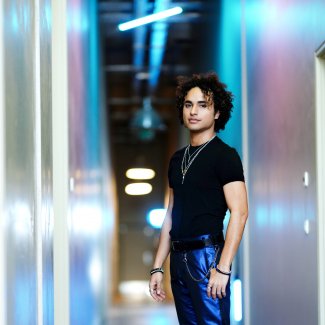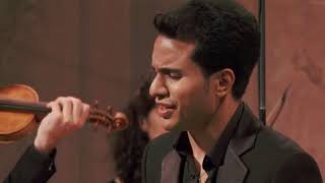 G.B. Pergolesi : Stabat Mater, VI. Vidit suum dulcem natum, Samuel Mariño
© Samuel Mariño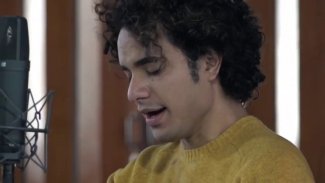 Care Pupille - Samuel Mariño
© Samuel Mariño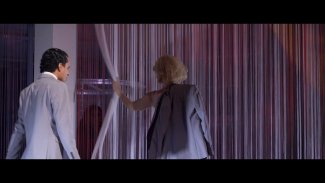 Oper Halle | TESEO | Trailer | #buehnenhalle
© Buehnen Halle
"Mariño masters the glittering coloratura and intermittent leaps in Handel's bravura arias with sovereignty and an audible pleasure in the presentation."
(Klassik.com, August 2020)
"The combination of technical perfection with a stupendous breath control allows the Venezuelan to interpret himself passionately and uninhibitedly"
(Pizzicato.lu, August 2020)
"Mariño sails through them with apparent ease, soaring to a melodious top C. His coloratura is precise and the trills, tight and attacked with immediacy."
(Rheingold, July 2020)