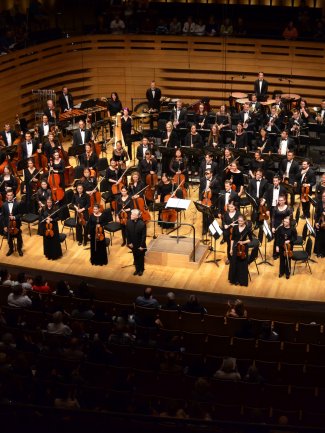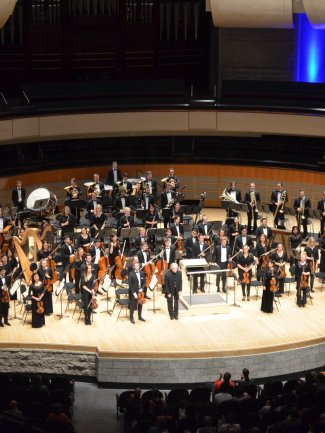 National Youth Orchestra of Canada
One of the most innovative and skilled youth orchestras in the world.
NYO Canada has emerged as one of the most innovative and skilled youth orchestras in the world. Created in 1960 by noted conductor Walter Susskind, the Orchestra provides one of the most unique forums in the world for the best and brightest artists in Canada aged 16 to 28 to bridge to professional careers.
Today, a third of Canadian professional orchestral musicians are NYO alumni, there are 4,000 alumni worldwide, and these players can be found among the most gifted artists in many international orchestras around the world.
Over its 58 years, the NYO has evolved into a completely tuition-free internationally recognized incubator for young orchestral musicians and is now one of the most elite performance training institutes in the world. The philosophy is that students talented enough to win a place should be able to participate regardless of their financial circumstances. Each year, more than 500 compete to win one of just 100 places. Once accepted, they gather on the campus of Wilfred Laurier University for a 5‑week intensive under the leadership of top faculty from around the world and under the baton of a world-leading conductor. Following the gruelling training period, they embark on a professional-level national and international tour, performing for discerning audiences in some of the world's most magnificent venues.
Performing with NYO is a chance for some of the world's most gifted players to reach for their dreams. The goal is to provide musicians with the best possible gateway to a professional career in music, sharing with friends around the world the great classical music tradition they have come to love, and preparing to carry forward the humanizing impact of the arts to communities throughout their own country and around the world.