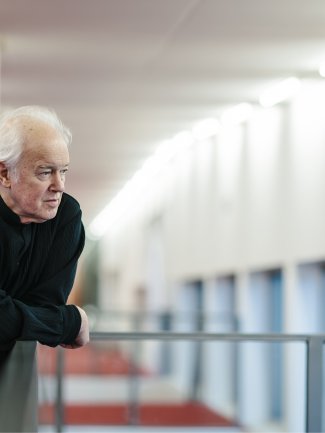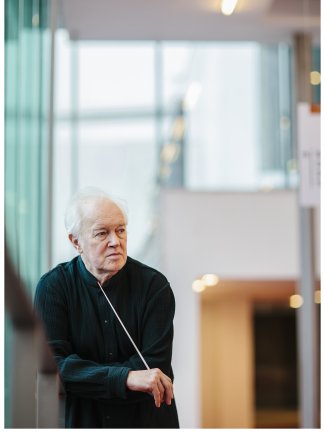 Music Director: New Zealand Symphony Orchestra
Conductor Laureate: Milwaukee Symphony Orchestra
Conductor Laureate: Antwerp Symphony Orchestra
Conductor Laureate: Netherlands Radio Philharmonic Orchestra
Music Director of the New Zealand Symphony Orchestra, Edo de Waart also holds the positions of Conductor Laureate at the Antwerp Symphony, Netherlands Radio Philharmonic and Milwaukee Symphony orchestras, having concluded his tenure as Music Director in Milwaukee at the end of the 2016/17 season.
The 2017/18 season sees his annual appearance with the Netherlands Radio Philharmonic Orchestra where he conducts a programme of Bernstein and Brahms, as well as a return to the Antwerp Symphony Orchestra who he joins for a German tour in May 2018 with Alice Sara Ott. A highlight of his season is a return to the New York Philharmonic with Emanuel Ax in the autumn, and he also looks forward to concerts with the Atlanta Symphony.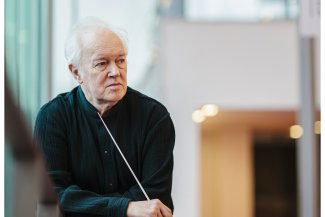 Show more

Continuing his strong relationship with the San Diego Symphony he opens their 2017/18 season with Jean-Yves Thibaudet and returns to the Orchestra twice more in the spring.

In addition to his existing positions he was previously Music Director of the San Francisco Symphony, the Minnesota Orchestra, the Hong Kong Philharmonic, the Rotterdam Philharmonic Orchestra and Sydney Symphony Orchestra, and Chief Conductor of De Nederlandse Opera.

As an opera conductor, de Waart has enjoyed success in a large and varied repertoire in many of the world's greatest opera houses. He has conducted at Bayreuth, Royal Opera House, Covent Garden, Grand Théâtre de Genève, Opéra de Bastille, Santa Fe Opera, and The Metropolitan Opera.

de Waart's extensive catalogue encompasses releases for Philips, Virgin, EMI, Telarc and RCA. Recent recordings include Henderickx Symphony No.1 and Oboe Concerto, Mahler's Symphony No.1 and Elgar's Dream of Gerontius, both with the Royal Flemish Philharmonic.
"Mr. de Waart and the players rose thrillingly to the end of the finale, one of Brahms's rare rollicking moments"
(James R. Oestreich, New York Times, December 17)
"…conductor de Waart executed some fancy brainwork of his own, evoking the spirit of Mahler in one of the most authentic and satisfying performances of the composer's Symphony No.1 this listener has heard in some time."
(Zachary Lewis, The Plain Dealer Cleveland, August 2015)
"Shaham and De Waart made the most of [Bruch's Violin Concerto No.1], prompting an unusually long and vocal ovation for the performers."
(Timothy Robson, ClevelandClassical.com, August 2015)