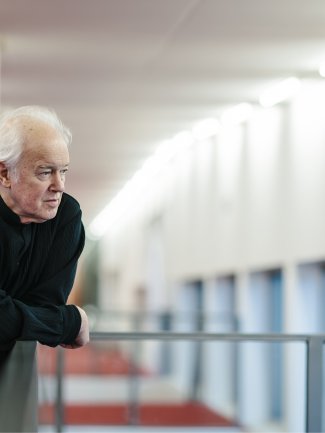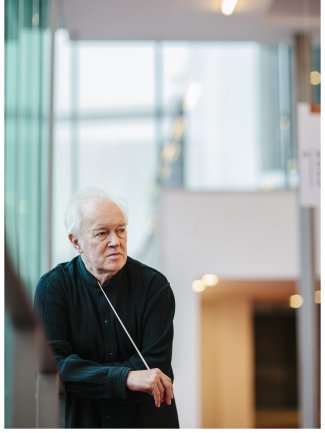 Principal Guest Conductor: San Diego Symphony Orchestra
Conductor Laureate: New Zealand Symphony Orchestra
Music Director Laureate: Milwaukee Symphony Orchestra
Conductor Laureate: Antwerp Symphony Orchestra
Conductor Laureate: Netherlands Radio Philharmonic Orchestra
This 2019 – 20 Season Edo de Waart begins his new role as Principal Guest Conductor of the San Diego Symphony Orchestra, with whom has he been a featured guest conductor for the past five seasons. He concludes his tenure as Music Director of the New Zealand Symphony Orchestra at the end of their 2019 season and takes up the role of Conductor Laureate; de Waart also holds the positions of Conductor Laureate of the Antwerp Symphony Orchestra and Netherlands Radio Philharmonic Orchestra and Music Director Laureate of Milwaukee Symphony Orchestra.
In addition to his existing posts, he was previously Music Director of the San Francisco Symphony, Minnesota Orchestra, Hong Kong Philharmonic, Rotterdam Philharmonic Orchestra and Sydney Symphony Orchestra, and Chief Conductor of De Nederlandse Opera.
As part of the Beethoven 250th birthday celebrations, de Waart will conduct all the composer's symphonies with New Zealand Symphony Orchestra, and several Beethoven programmes with the San Diego Symphony, with whom he will be joined by soloists Emmanuel Ax and Leila Josefowicz. He will make his annual appearance with the Netherlands Radio Philharmonic Orchestra and return to Chicago and Dallas orchestras. Other guest conducting highlights this season include KBS Symphony and Hangzhou Philharmonic.
As an opera conductor, de Waart has enjoyed success in a large and varied repertoire in many of the world's greatest opera houses. He has conducted at Bayreuth, Royal Opera House, Covent Garden, Grand Théâtre de Genève, Opéra Bastille, Santa Fe Opera, and The Metropolitan Opera. With the aim of bringing opera to broader audiences where concert halls prevent full staging, he has, as Music Director in Milwaukee, Antwerp and Hong Kong, often conducted semi-staged and opera in concert performances.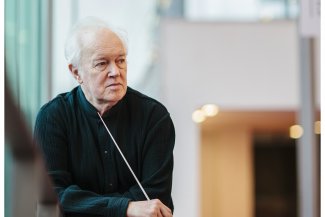 A renowned orchestral trainer, he has been involved with projects working with talented young players at the Juilliard and Colburn schools, and the Music Academy of the West in Santa Barbara.

De Waart's extensive catalogue encompasses releases for Philips, Virgin, EMI, Telarc and RCA. Recent recordings include Henderickx's Symphony No.1 and Oboe Concerto, Mahler's Symphony No.1 and Elgar's Dream of Gerontius, all with the Royal Flemish Philharmonic.

Beginning his career as an Assistant Conductor to Leonard Bernstein at the New York Philharmonic, de Waart then returned to Holland where he was appointed Assistant Conductor to Bernard Haitink at the Royal Concertgebouw Orchestra. In 1973 he was appointed Chief Conductor and Artistic Director of the Rotterdam Philharmonic Orchestra.

Edo de Waart has received a number of awards for his musical achievements, including becoming a Knight in the Order of the Netherlands Lion and an Honorary Officer in the General Division of the Order of Australia. He is also an Honorary Fellow of the Hong Kong Academy for Performing Arts.
"Under the baton of Maestro Edo de Waart, this concert program sounded particularly superb. The extensive career of this brilliant conductor and his outstanding experience and achievements helped to demonstrate the best qualifications of the Chicago Symphony Orchestra musicians."
(Natalia Dagenhart, Chicago Daily Herald, June 2021)
"…de Waart — understated but precise in his conducting style, led the orchestra while seated on a high stool, and he elicited a sound of pure beauty from his musicians that had all the intimacy and clarity of chamber music even when the orchestra assembled was more than 30 musicians strong."
(WTTW, Chicago PBS, Hedy Weiss, June 2021)
'De Waart excelled at depicting Beethoven's musical architecture and the narrative of struggle culminating in triumph. The audience loved every minute.'
(The San Diego Union-Tribune, January 2020)
"Under Dutch conductor de Waart's direction, the MSO performed Wagner's score — a potent mix of strings, horns and woodwinds – with an intensity and warmth."
(January 2019, Milwaukee Magazine)
"Mr. de Waart and the players rose thrillingly to the end of the finale, one of Brahms's rare rollicking moments"
(James R. Oestreich, New York Times, December 17)
"They moved from hymnodic serenity to big moments of power and angst, and passages of exciting front-edge-of-the-beat playing, and to passages of broad, poignant expression. This was a thoughtful, unfussy interpretation, built of the kind of musical reserve and expressive dignity they needed to create achingly long, powerful swells of sound and emotion."
(Milwaukee Journal Sentinel, May 2017)
"De Waart was a sensitive partner and balanced the orchestra expertly. The audience — which was sold out in the 2,500-seat theater on Saturday — approved with lengthy ovations."
(February 2017, Cinannati.com)
"…conductor de Waart executed some fancy brainwork of his own, evoking the spirit of Mahler in one of the most authentic and satisfying performances of the composer's Symphony No.1 this listener has heard in some time."
(Zachary Lewis, The Plain Dealer Cleveland, August 2015)
"Shaham and De Waart made the most of [Bruch's Violin Concerto No.1], prompting an unusually long and vocal ovation for the performers."
(Timothy Robson, ClevelandClassical.com, August 2015)