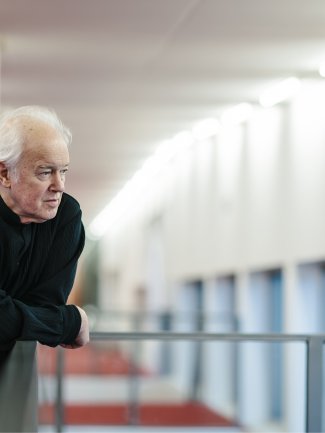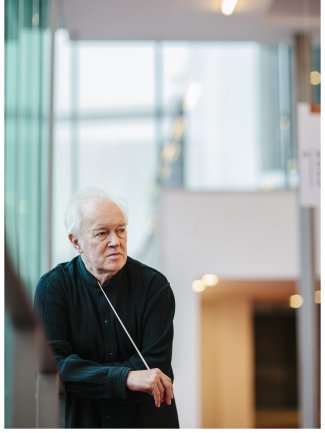 Music Director: New Zealand Symphony Orchestra
Conductor Laureate: Milwaukee Symphony Orchestra
Conductor Laureate: Antwerp Symphony Orchestra
Conductor Laureate: Netherlands Radio Philharmonic Orchestra
Principal Guest Conductor (from 2019/20): San Diego Symphony Orchestra
Music Director of the New Zealand Symphony Orchestra, Edo de Waart also holds the positions of Conductor Laureate of the Antwerp Symphony Orchestra, Netherlands Radio Philharmonic Orchestra and Milwaukee Symphony Orchestra.
The 2018/19 season will see de Waart conduct his former orchestras, Sydney Symphony Orchestra, Minnesota Orchestra, and Hong Kong and Rotterdam philharmonic orchestras, and make his annual appearance with the Netherlands Radio Philharmonic Orchestra. He will conduct San Diego Symphony Orchestra's opening two weeks where he will be joined by Lang Lang for a gala performance, and return later in the season with Joelle Harvey. He will also conduct the Houston and Kansas City symphony orchestras as well as return to NHK Symphony Orchestra. Other guest conducting appearances this season include Finnish Radio and Iceland symphony orchestras and Hangzhou Philharmonic, as part of a season long Mahler cycle.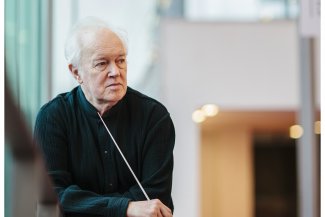 Show more

In addition to his existing posts, he was previously Music Director of the San Francisco Symphony, the Minnesota Orchestra, the Hong Kong Philharmonic, the Rotterdam Philharmonic Orchestra and Sydney Symphony Orchestra, and Chief Conductor of De Nederlandse Opera.

de Waart's extensive catalogue encompasses releases for Philips, Virgin, EMI, Telarc and RCA. Recent recordings include Henderickx Symphony No.1 and Oboe Concerto, Mahler's Symphony No.1 and Elgar's Dream of Gerontius, both with the Royal Flemish Philharmonic.

A renowned orchestral trainer, he has been involved with projects working with talented young players at the Juilliard and Colburn Schools, and the Music Academy of the West in Santa Barbara.
"Mr. de Waart and the players rose thrillingly to the end of the finale, one of Brahms's rare rollicking moments"
(James R. Oestreich, New York Times, December 17)
"…conductor de Waart executed some fancy brainwork of his own, evoking the spirit of Mahler in one of the most authentic and satisfying performances of the composer's Symphony No.1 this listener has heard in some time."
(Zachary Lewis, The Plain Dealer Cleveland, August 2015)
"Shaham and De Waart made the most of [Bruch's Violin Concerto No.1], prompting an unusually long and vocal ovation for the performers."
(Timothy Robson, ClevelandClassical.com, August 2015)