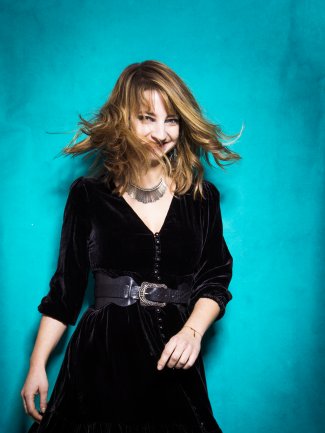 ©
Photo: Emilie Myoysson-Naïve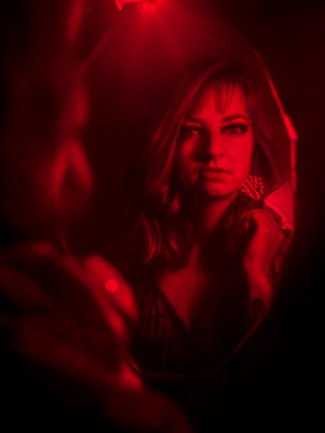 ©
Photo: Emilie Myoysson-Naïve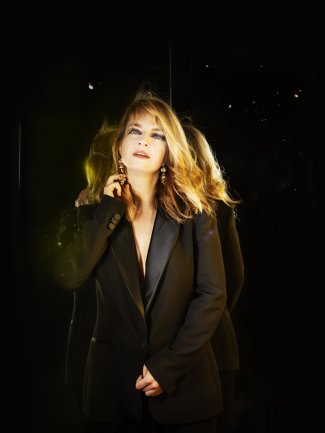 ©
Photo: Emilie Myoysson-Naïve
Lise de la Salle: When Do We Dance
Gallery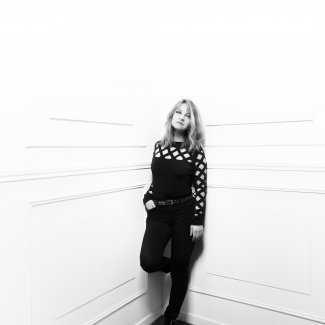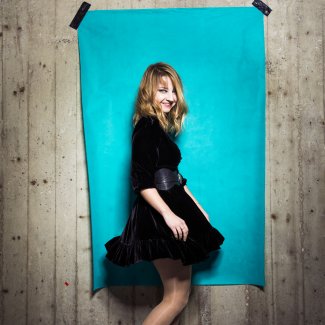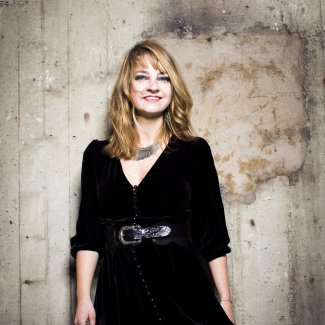 Four years after her boundary-breaking album Bach Unlimited, pianist Lise de la Salle presents an extremely personal odyssey inspired by her love of the dance and her fascination with the period 1850 to 1950.

More than just a question, Lise de la Salle's ​'when do we dance?' is an invitation to a voyage, ​'one that explores the different ways in which dance takes possession of the body'. A voyage in time, through a whole century (1850 – 1950) with the accent on modernity; a voyage over the oceans, from North America to Eastern Europe, criss-crossing Argentina, Spain, France, Hungary and Russia; a voyage to the very core of rhythm, that essential anchor point for the dance as for music in general, that enlivens the ragtimes of Gershwin and Bolcom, Bartók's folk dances, a waltz by Saint-Saëns and a Tango by Stravinsky.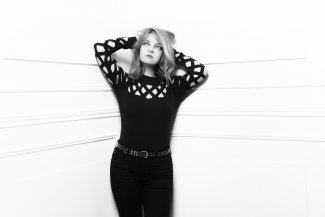 Pursuing her synchronic route with radiant versatility, this French pianist moves freely around the globe, encompassing diverse cultures with as much poetry as virtuosity, by turns setting the piano aflame with sensuality in Ginastera's Argentine Dances, making it sound impishly seductive in 1930s swing, exquisitely refined in Ravel's Valses nobles et sentimentales, or powerfully romantic in a Valse by Scriabin. There are evergreens, such as Art Tatum's take on Tea for Two, Gershwin's When Do We Dance? and the Ritual Fire Dance by de Falla. There are also several less familiar pieces to discover: Stravinsky's Tango, Rachmaninov's Polka italienne, and the Étude en forme de valse by Saint-Saëns.
As a luminous pendant to this amazing multi-journey to the four corners of the globe, we can read a declaration of love: Lise de la Salle's own tribute to the art of the dance that has forever fascinated her. To her own wonderment, at the piano she finds dance simply flowing through her, and she is constantly learning from it. This pianist for whom ​'dance is a pleasure to be shared with others' here divulges its secrets.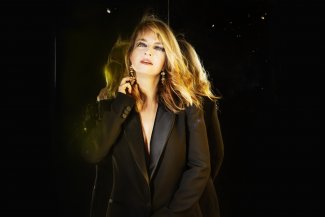 TRACK LIST: When Do We Dance?
NORTH AMERICA
George Gershwin 1898 – 1937
1. When Do We Dance? 1925 3'09

Art Tatum 1909 – 56
2. Tea for Two 1933 3'37
William Bolcom b.1938
3. Graceful Ghost Rag, from three ghost rags 1970 5'05
Fats Faller 1904 – 43
4. Viper's Drag 1934 3'55

SOUTH AMERICA
Astor Piazzolla 1921 – 92
5. Libertango 1974 3'36
Alberto Evaristo Ginastera 1916 – 83
Danzas argentinas | argentine dances op.2 1937
6. Danza del viejo boyero | Dance of the Old Cowherd 1'22
7. Danza de la moza donosa | Dance of the Delightful Young Girl 4'21
8. Danza del gaucho matrero | Dance of the Cunning Gaucho 3'09
SPAIN
Manuel de Falla 1876 – 1946
9. Danza ritual del Fuego | ritual fire dance, from el amor brujo | love the magician 1915 – 16 3'57
FRANCE
Maurice Ravel 1875 – 1937
Valses Nobles et Sentimentales 1911
10. Modéré, très franc 1'29
11. Assez lent, avec une expression intense 2'55
12. Modéré 1'21
13. Assez animé 1'19
14. Presque lent, dans un sentiment intime 1'48
15. Vif 0'48
16. Moins vif 3'31
17. Épilogue, lent 5'26
Camille Saint-Saëns 1835 – 1921
18. Étude en Forme de Valse, from six études op.52 no.6 1877 8'00
HUNGARY
Béla Bartók 1881 – 1945
Román népi táncok | six romanian folk dances sz. 56 1915
19. Bot tánc/Jocul cu bâtă | Stick Dance 1'25
20. Brâul | Sash Dance 0'29
21. Topogó/Pe loc | In One Spot 0'51
22. Bucsumí tánc/Buciumeana | Dance from Bucsum 0'34
23. Román polka/Poarga Românească | Romanian Polka 0'31
24. Aprózó/Mărunțel | Fast Dance 1'04

RUSSIA
Igor Stravinsky 1882 – 1971
25. Tango 1940 3'12
Alexander Scriabin 1872 – 1915
26. Waltz in A Flat Major op.38 1903 7'25
Sergei Rachmaninoff 1873 – 1943
Transcription vyacheslav gryaznov b.1982
27. Polka Italienne 1906 4'19
François Guyard
General Manager (HP Paris)