Case Study: Philharmonia Orchestra Latin America Tour

2014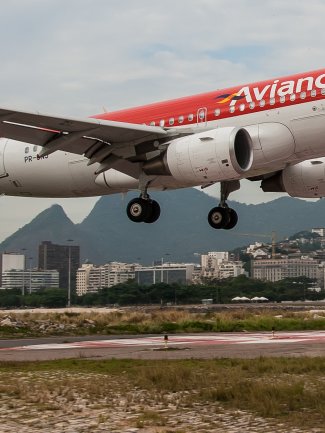 HP worked in partnership with the Philharmonia Orchestra of London to secure sufficient sponsorship to enable the orchestra to return to Latin America for the first time in 15 years, and make their debut in Colombia.
What we delivered
The Philharmonia Orchestra tasked us with putting together a major tour to Latin America in September 2014, with their Conductor Laureate, Vladimir Ashkenazy, and two major soloists, Nelson Freire and Esther Yoo.
The tour would mark their return to Latin America after more than 15 years, and our mutual objective was to include less frequently visited territories, such as Peru and Colombia, alongside territories that are more used to welcoming major international orchestras, such as Brazil and Mexico. This, along with the cost of transporting an orchestra of 100 musicians across a whole continent, presented us with a significant challenge in terms of ensuring that the tour would be financially viable.
From the very beginning of the project, we worked in close coordination with the Orchestra's own sponsorship department, to map out which kind of companies could be approached for this high-profile and ambitious tour. Building on the strength of each organisation's existing networks, we agreed who would approach which companies, in order to avoid any potential conflicts of interest.
After an intensive period of research, we identified a small number of companies for whom supporting the tour could provide clear benefits, in terms of highlighting and strengthening their brand presence, looking after key clients and attracting new customers.
We negotiated a major partnership deal with Avianca which significantly reduced the costs both of flying the musicians and transporting the instruments. The timing of the tour worked perfectly for Avianca, as they announced a new London-Bogota route in July 2014:
"We are very pleased to become a partner and help disseminate the arts and the cultural agenda in the region, especially because we honour our own Latin American culture and heritage. High quality projects like the Philharmonia Orchestra tour provide opportunities for more people to enjoy music across the region. Our flights connecting London and Bogota have offered an important contribution to this endeavour." (Carlos Duran, Vice President Marketing and Sales at Avianca)
We also negotiated a sponsorship deal with BMW to support the concerts in Peru and Colombia, building on their exceptional commitment to the Arts globally, and the obvious brand alignment and audience / customer overlap. Rolf Epp, CEO BMW Group, Latin America & the Caribbean said:
"BMW Group have been supporting culture and art for over 40 years, always giving cultural institutions full creative freedom. It is important for us to participate in the formation of the society where we move and to offer a platform to those persons stimulating our reflections. Therefore, fostering culture is essential since only those who are opened to new perspectives may stay creative and continue to innovate. We are delighted to have the Philharmonia Orchestra and its artists performing within our region."
These sponsorship deals, alongside sponsorship from Citi secured by the Orchestra, allowed us to deliver a financially viable, ground-breaking tour, despite an original budget deficit of more than £400,000. Key to the success of the enterprise was the relationship of trust, collaboration and transparency between HP and the Philharmonia Orchestra, and the exceptional quality of the relationships between HP and the local concert promoters.
Lorna Aizlewood
Chief Operating Officer & General Counsel, Head of Birdsong Music Publishing