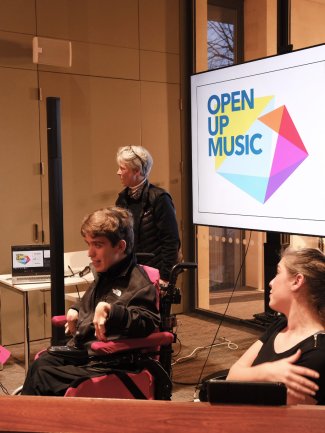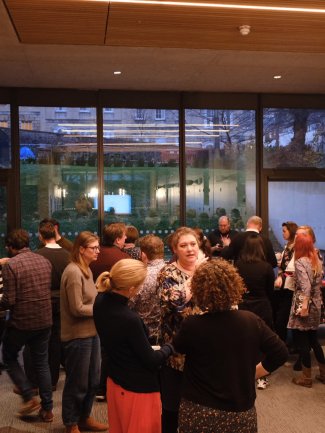 Symposium: Music Education at Scale
15/11/2023
On Wednesday 29 November 2023, HarrisonParrott Foundation (HPF) partnered with St George's Bristol to host our second symposium to reflect and respond to the challenges of Music Education at Scale, and assess how the music industry can be actively engaged in supporting access to music through Schools, Music Hubs, Trusts, and Enterprises who have broadened their reach beyond the classroom or one school.
Music Education at Scale encompasses the success stories of modest projects that have effectively expanded their scope, influencing larger communities and creating a more profound impact. The concept of scale and the ability to serve extended networks is especially important now, as economically-challenged schools find themselves unable to fund music education or peripatetic music teachers in their own ecology.
This HarrisonParrott Foundation symposium, in partnership with St George's Bristol, was a half-day experience held at St George's, showcasing inspirational projects and ideas from across the music industry and music education sectors, sparking debate and providing networking opportunities. The symposium brought everyone together to identify how to improve access to music education and address how best to achieve this.
The event took place following our Music Access Awareness Week (#musicaccessawareness), which ran from 20 November 2023, and is an annual charity campaign run by HarrisonParrott Foundation designed to engage with individuals and organisations involved across the music education sector (including educators, schools, professional musicians, hubs, foundations, trusts, orchestras, agencies and venues) across the United Kingdom to identify barriers to music access and help to solve them.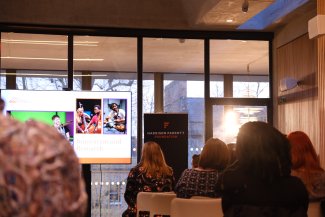 The campaign aims to highlight the problems of music access but also facilitate partnerships, dialogue, encourage knowledge sharing, and provide project inspiration to allow more young people to gain access to music education, and to bring together all aspects of the music ecosystem to look for solutions.
Jasper Parrott, co-founder and executive chairman of HarrisonParrott said:​"At its core, the HarrisonParrott Foundation's mission is to improve access to quality music education for young people. The event will bring together music industry colleagues, music educators and connectors to collaboratively problem-solve and discuss how new partnerships can be formed, to breakdown access barriers to music instruction and enhance the quality of current provision. The Symposium encourages new partnerships and cross-music sector collaborations to be formed, so that the scene is set for new educational music programmes to be borne."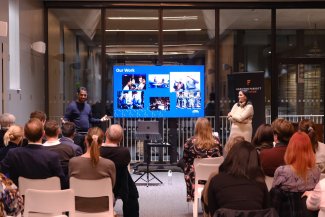 Concluding Music Access Awareness Week, the symposium offers an opportunity to discover inspiring collaborative projects taking place between music educators and music industry, whilst raising awareness of barriers to music education and understand how to design programmes tailored to breaking down barriers and engage decision-makers to highlight the perspectives of industry, hubs and foundations. It will create opportunities for new collaborations and partnerships by connecting people from different music sectors.
Samir Savant, Trustee of the HarrisonParrott Foundation will open the symposium that starts with a provocation. Presentations will be given by Kat Branch Head of Centre for Music at University of West England, Jo Kilpatrick from Ark, Chris Bursall & Bridget Whyte from Music Mark, Doug Bott Artistic Director at National Open Youth Orchestra, Ashley Roye & Louise Herbert from Music Masters, and Chrissy Kinsella CEO of London Music Fund. There will be a demonstration of the musical instrument, the clarion by Alessandro Vazzana. Networking opportunities will conclude the event.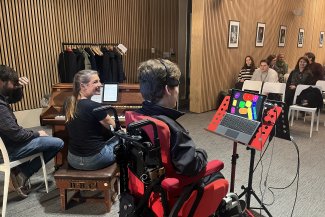 Lissy Kelleher-Clarke
Head of Artist Operations & Digital Transformation; HarrisonParrott Foundation Manager