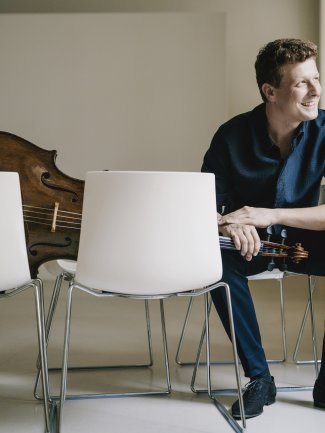 István Várdai returns to Budapest for three important concerts
24/2/2023
István Várdai starts with a solo recital playing Bach's Six Cello Suites at a sold out Béla Bartók National Concert Hall on 5 March.
He joins Franz Liszt Chamber Orchestra's 60th-anniversary concert at the same venue for another sold out concert on 13 March. As the Artistic Director, he presents a special programme featuring Vivaldi/​Max Richter's Four Seasons directed from violin by Sayaka Shoji and joined by the Ballet Company of Győr in a choreography specially commissioned for this evening. The second half starts with Beethoven's String Quartet orchestrated for string orchestra, and István performs glittering music of the Viennese Classical period — Kraft Cello Concerto No.1 from the cello.
Following this he joins forces the violinist Kristóf Baráti in Miklos Rozsa's double concerto Sinfonia concertante for Violin and Cello under the baton of Lawrence Foster, conducting Hungarian National Philharmonic Orchestra on 23 March.