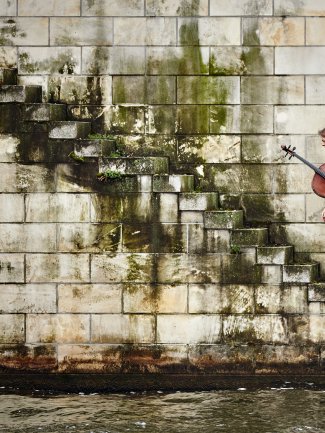 Alban Gerhardt's Summer Festival Roundup
15/7/2022
Alban Gerhardt started his festival season at the Kissinger Sommer Festival playing a recital with pianist Markus Becker in Bad Bruckenau. He travels on to Verbier for a series of masterclasses and a recital on 19 July featuring Kodály's Solo Cello Sonata and Brahms' Sonata No.2 with Julien Quentin.
He joins forces with Sabine Meyer and Kit Armstrong at Musikfest Kreuth on 26 July and Sabine Meyer and Seong-Jin Cho for four concerts at Schleswig Holstein Musik Festival (30 and 31 July), Vendsyssel Festival in Denmark (1 August) and Rheingau Musikfestival (2 August). The performances feature Beethoven's and Brahms' Trios for Clarinet, Cello and Piano as well as Beethoven's Cello Sonata No.4.
He concludes his performances at MDR Musiksommer with a carte blanche recital with Markus Becker as well as a solo recital on 6 and 7 August. The concerts will be broadcast by MDR Klassik.