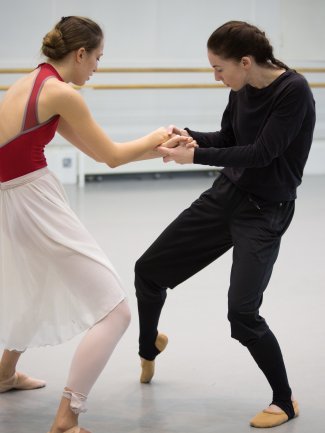 HarrisonParrott Dance is delighted to welcome Kristen McNally
29/4/2022
HarrisonParrott is thrilled to announce the signing of Kristen McNally. Kristen McNally is a Principal Character Artist and Choreographer at The Royal Ballet.
Kristen regularly choreographs for Draft Works, with works such as Yes we did, Don't Hate the Player, Hate the Game and Checkpoint 19. Further choreography at the Royal Opera House includes ​'Chance to Dance', The Royal Ballet School and Metheus for BalletBoyz the TALENT in the Linbury Studio Theatre.
McNally's regularly works with the Royal Opera House's Learning and Participation department, including choreographing for Chance for Dance and co-presenting Royal Ballet Live. Other choreography work includes the ​'Tiny Dancer' television advert for John Lewis (2015) and Lonesome Gun, Mad Women and Moonshine for New English Ballet Theatre.