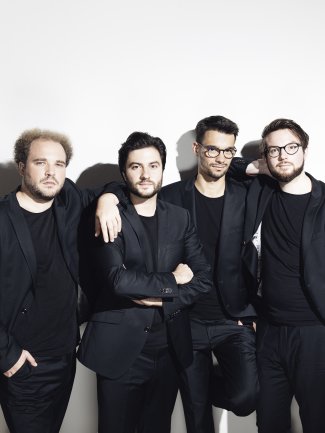 Goldmund Quartet tour North America
25/2/2022
Goldmund Quartet embark on their first tour of North America, with concerts in Kansas City, Salt Lake City, Tucson, Boston, New York City and Montréal.
The quartet will present several programmes, including famous string quartets by Schubert, Beethoven and Mozart and of course, Dvořák's String Quartet, Op. 96 American.
Besides this very classical programme, Goldmund Quartet show their completely different skillset on the recently released jazz album Salted Caramel. Together with trumpeter Simon Höfele and pianist Frank Dupree, they have produced an album that creates musical networks between classical music and jazz.