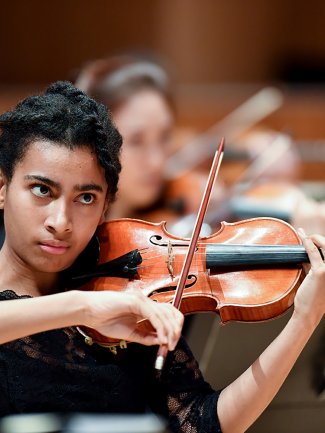 ©
Photo: Chris Christodoulou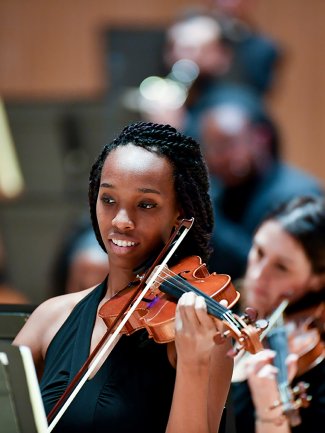 ©
Photo: Chris Christodoulou
Chineke! Orchestra launch Teatro Mayor's British arts digital series
13/7/2021
HarrisonParrott is working with one of Latin America's most prestigious venues, Teatro Mayor in Bogotá, to curate a celebration of British arts organisations on their digital channel, Teatro Digital.
We are proud to launch this series with a performance from Chineke! Orchestra conducted by Fawzi Haimor and featuring violin soloist Tai Murray. Recorded at the Royal Festival Hall in London, the programme is:
Coleridge-Taylor: Othello Suite, Op.79
Bruch: Violin Concerto No.1 in G minor
Beethoven: Symphony No.7
Samuel Coleridge-Taylor's Othello Suite is taken from incidental music written for a production of the play in 1911. It features the bewitching ​'Children's Intermezzo'. Former BBC New Generation Artist Tai Murray has been a key member of Chineke! since its inception and returns as soloist in Bruch's ever-popular Violin Concerto No 1 in G minor. Tai Murray led the Chineke! Orchestra in its first concert in September 2015, when it performed Beethoven's Symphony No.7.
Chineke! and this performance will be featured on Teatro Digital in July and it will launch on Teatro Mayor's Facebook page on 15 July. More details regarding the rest of the series will be announced in due course.
Rafi Gokay Wol
Director & Head of Arts Partnerships & Tours