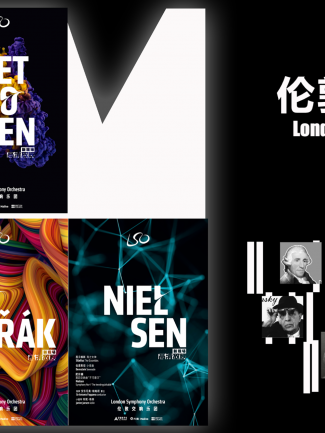 LONDON

SYMPHONY

ORCHESTRA

TO

APPEAR

IN

CINEMAS

ACROSS

GREATER

CHINA
26/6/2021
Four HD films from the London Symphony Orchestra will be broadcast in cinemas and theatres throughout the mainland of China, Hong Kong, Macau and Taiwan. The series will begin this summer in collaboration with the London Symphony Orchestra, HarrisonParrott and Beijing ATW Culture Media.
This is the first time an orchestra has been featured in this series which, in the past, has included the likes of the National Theatre, Royal Ballet and Bolshoi Ballet. The London Symphony Orchestra will present four distinctive programmes filmed from the Barbican and, in line with Covid restrictions, at LSO St Luke's including Sir Simon Rattle and their incoming Chief Conductor Sir Antonio Pappano. The programmes are as follows: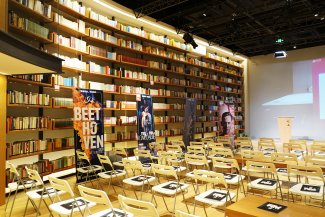 WAGNER: Tristan und Isolde Prelude
BARTÓK: Piano Concerto No.2
HAYDN Imaginary Symphony
Sir Simon Rattle, conductor
Denis Kozhukin, piano
BERNSTEIN: Serenade
SIBELIUS: The Oceanide
NIELSEN: The Inextinguishable
Sir Antonio Pappano, conductor
Janine Jansen, piano
STRAVINSKY: Pulchinella
DVOŘÁK: Symphony 9
Jonathon Heyward, conductor
DVOŘÁK: Slavonic Dances 1 – 4
BEETHOVEN: Symphony 5
Sir Simon Rattle, conductor
The ​'New Live HD Screening Series', established by Beijing ATW Culture Media, aims to present the best live event content from British and international stages. Since 2015, 168 titles of plays, musicals, operas, dances, concerts and arts documentaries from UK, US, France, Russia, Spain, Italy and all around the world have been released. An audience of more than 600,000 has come to over 7000 screenings in 45 cities across mainland China, Taiwan and Hong Kong.
Yue Jiang
Senior Manager: Arts Partnerships & Tours
Rafi Gokay Wol
Director & Head of Arts Partnerships & Tours