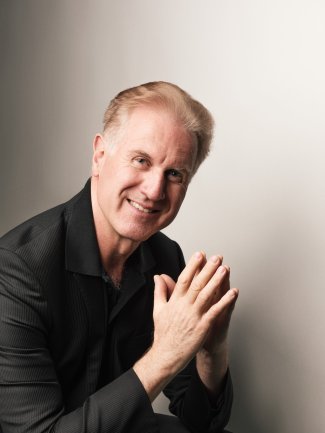 CHRISTOPH

POPPEN

PERFORMS

AT

HONG

KONG

ARTS

FESTIVAL
23/3/2021
Following an extraordinary 21-day quarantine in Hong Kong, Christoph Poppen performs two concerts at the prestigious Hong Kong Arts Festival with the Hong Kong Sinfonietta on 27 and 28 March.

On 27 March, he makes a highly anticipated appearance as soloist-conductor in Mozart's Sinfonia Concertante and in a chamber orchestra version of Brahms' String Quintet No. 2 (both with French violist Adrien La Marca). And on 28 March, he will conduct the Hong Kong Sinfonietta in a world première of Charles Kwong's a fictional overture, Schumann's Cello Concerto (arranged for viola, again with soloist Adrien La Marca) and Beethoven's Symphony No. 3 Eroica.

In addition to the live concerts, three screenings of the filmed performance from June 2020 – ​'Back on Stage II (Quarantined!)' – by Christoph Poppen, the orchestra and pianist Alexander Krichel will also take place on 24, 30 March and 17 April, respectively. The programme of the screenings features Rachmaninov's Rhapsody on a Theme of Paganini, Beethoven's Symphony No. 8 and the Sonata for Piano and Violin No. 5 Spring.

Christoph Poppen says, ​'This is now my fourth quarantine in one season, and while challenging, it has been a great reminder for each of us to really appreciate these values of daily life that we normally take for granted. Through wonderful feedback I received in the last days, it has also been gratifying to know that there is an immense hunger for live music, and I very much look forward to hearing and feel the orchestra again, and to meet our dear public who is waiting for us.