IAN

GIDDONS

RETIRING

;

APPOINTMENT

OF

CATHERINE

FAIRLAMB

AS

NEW

CHIEF

FINANCIAL

OFFICER

,

HARRISONPARROTT
22/3/2021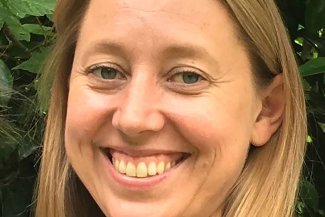 HarrisonParrott announces Ian Giddons' long-planned retirement as Director and Chief Financial Officer on the 27 March after nearly 24 years in the crucially important role of making possible the development of HarrisonParrott into the leading international management talent agency it is widely accepted to be today.
His successor is Catherine Fairlamb, who joined the Company and board as Director and CFO Designate on 22 February taking over fully as Chief Financial Officer on 27 March. We are delighted that Ian has agreed to remain on a part-time basis until the end of June in order to support Catherine, and to ensure a smooth transition in this vital position. After this, he will remain part of the HarrisonParrott family by becoming Honorary Secretary and Treasurer to the HarrisonParrott Foundation and adviser to Jasper Parrott Limited.
Catherine has had a distinguished career in Finance, in a number of different companies; most notably as Finance Director of EMI Classics and then as Finance Director of the UK operation of Sony DADC in Physical and Digital Supply Chain services.
Speaking about this important transition, Jasper Parrott said:
"From the very outset, Ian introduced a whole new level of management expertise and professionalism, without which our rapid and often challenging expansion could never have been safely and successfully undertaken.
At the heart of his work was always a wise and clear-headed determination that the business would always be managed on safe and prudent lines, and it is certainly thanks to him that we've been able to ride out some very stressful economic challenges without having to sacrifice many of the ambitious innovations we have been able to introduce. Perhaps most importantly in my mind, has been the fact that at the heart of our financial policy Ian has always endeavoured to balance the company's business needs with those of our staff, and play a key role in upholding the ethical culture we all share.
The greatest challenge of all during these turbulent 27 years has undoubtedly been the economic consequences of the covid pandemic, and it is in no small degree thanks to Ian's tireless and unwavering focus on maintaining our financial security, and as far as possible, our jobs and our vitality as a business throughout these exhausting months, has been and continues to be of inestimable value to us all and we owe him a very great debt of thanks.
We all welcome Catherine Fairlamb and we know that with the continued support of Ian moving forwards we can continue to drive forward into the future with the same confidence and innovation HarrisonParrott is renowned for."