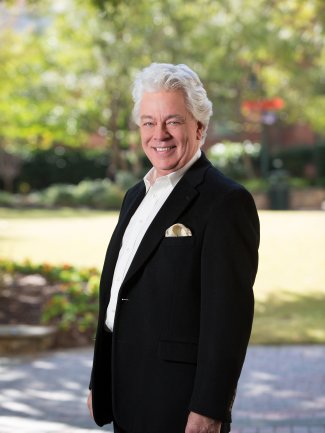 Christopher Warren-Green leads Charlotte Symphony Orchestra at Truist Field Community Stadium
23/10/2020
Christopher Warren-Green conducts Charlotte Symphony Orchestra at the home of the Charlotte Knights, Truist Field Community Stadium on 24 October. A Concert for Charlotte celebrates the city and brings the community back together for an evening of live music and fireworks.
In an interview with The Charlotte Observer the Music Director says: ​"You know musicians — we eat, drink, breathe music, and to not be able to play for maybe seven months was absolutely dreadful really for us, so, any chance to play together in harmony with each other is a godsend […] if we don't play, we'll disappear."
Together with Charlotte-based mezzo-soprano Jennifer Wiggins, the orchestra and their Music Director will perform pieces by Gluck, Beethoven and Rossini as well as Smith, Barber and Okoye.